Along the way of building the bus and sharing the entire thing, there have been a few little odds and ends that never made it into a post or video. One of those projects was the time we rebuilt one of the windshield wiper motors. These buses have individual air-powered wiper motors, one for each side of the windshield. The passenger side on ours had gotten to the point where it was getting stuck. In January 2021, we knew we were getting close to finishing the build, and this project was one that needed to be checked off before we could hit the road. We ordered a rebuilt kit and got to work.
Luke at US Coach in New Jersey, once again, came to the rescue with the rebuild kit. It included new gaskets, o-rings, grease, rods, and some bolts and screws. With the rebuild kit in hand, we printed out the necessary pages in our PD-4106 Maintenance Manual and got to work. If you own an old coach, these maintenance manuals are a necessity. They are very detailed, and with a little bit of comparing the drawings and explanations to what you are actually seeing in front of you, they can really walk you through so many maintenance projects.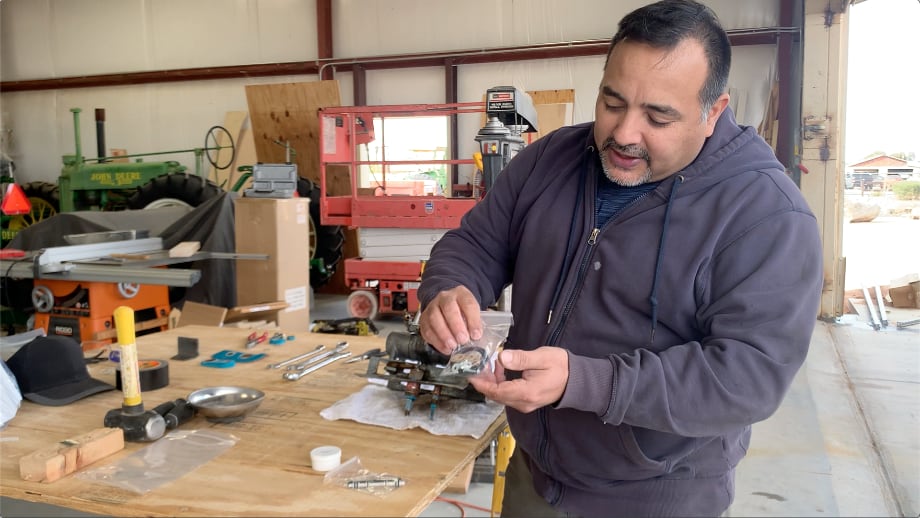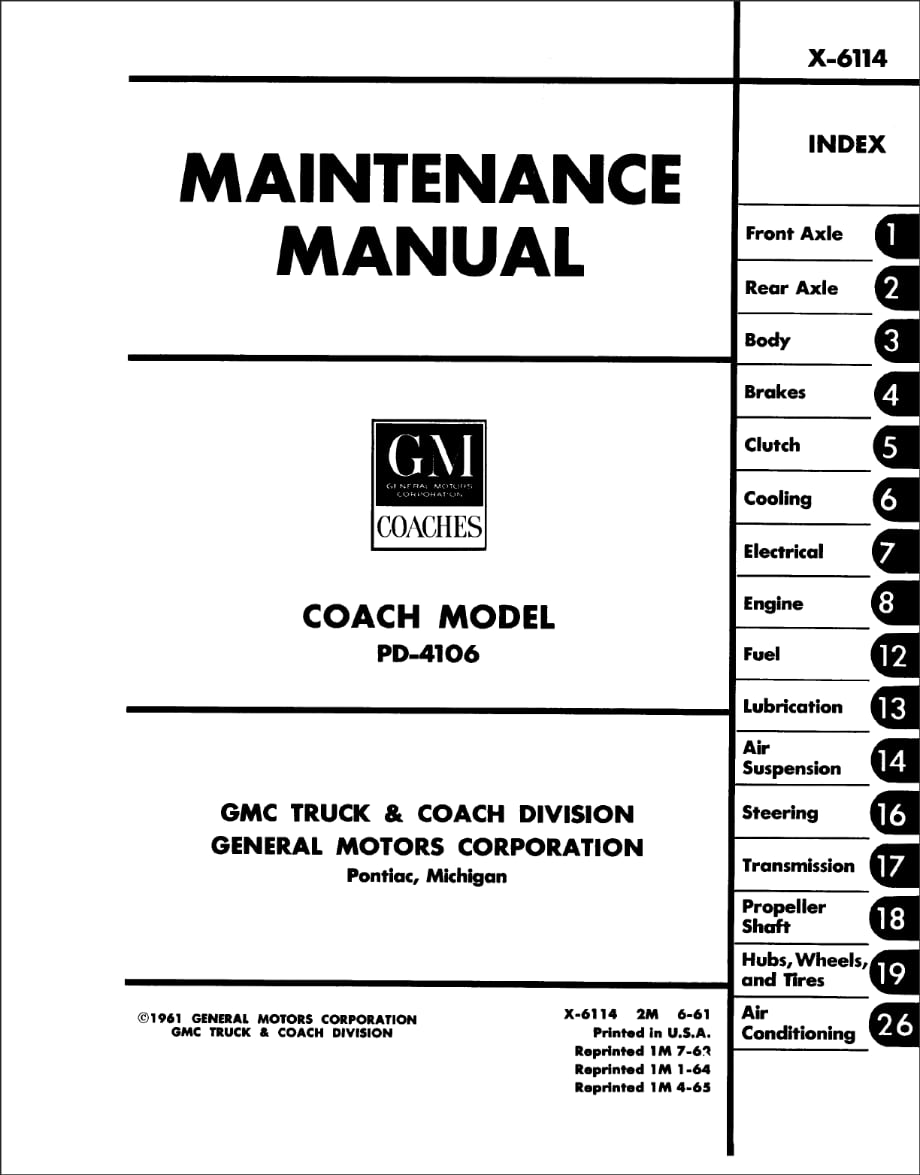 As most of our workshop space was pretty filthy and covered in Arizona dust, we covered our worktable in clean towels. We wanted to prevent as much dust as possible from getting in the parts and pieces of the motor as we disassembled it. At that point, we worked our way through the instructions in the maintenance manual.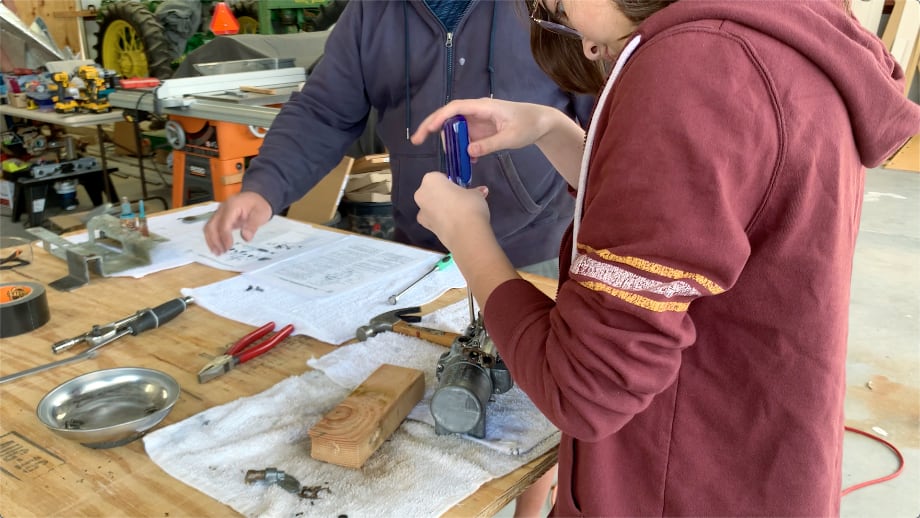 We took our time and went slowly, making sure that as we took each piece apart, we noted the positioning. The instructions were generally pretty helpful, but it's always good to take extra pictures along the way so you can put them back correctly. Once we got it apart, we found that the gaskets were completely gone! The O-rings were all flattened out. The motor was definitely overdue to have this rebuilt. It took us several hours since this was our first time doing this project, but we got it done.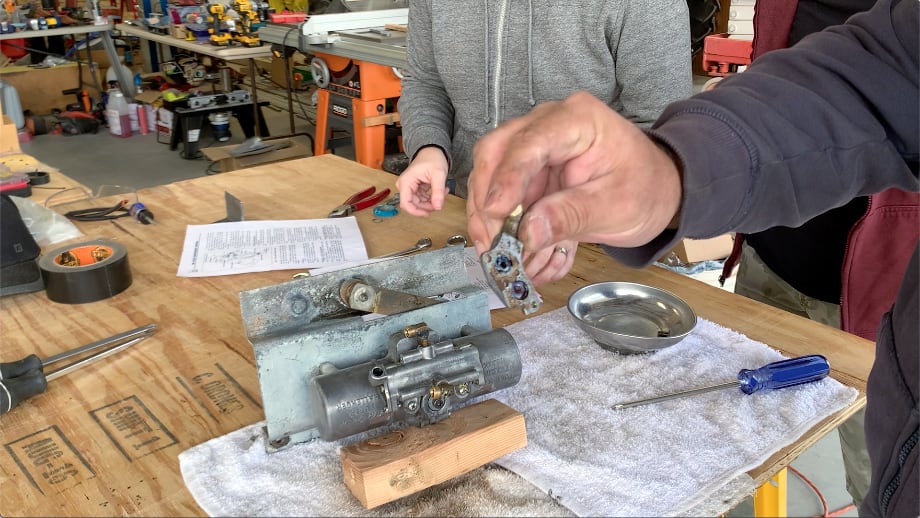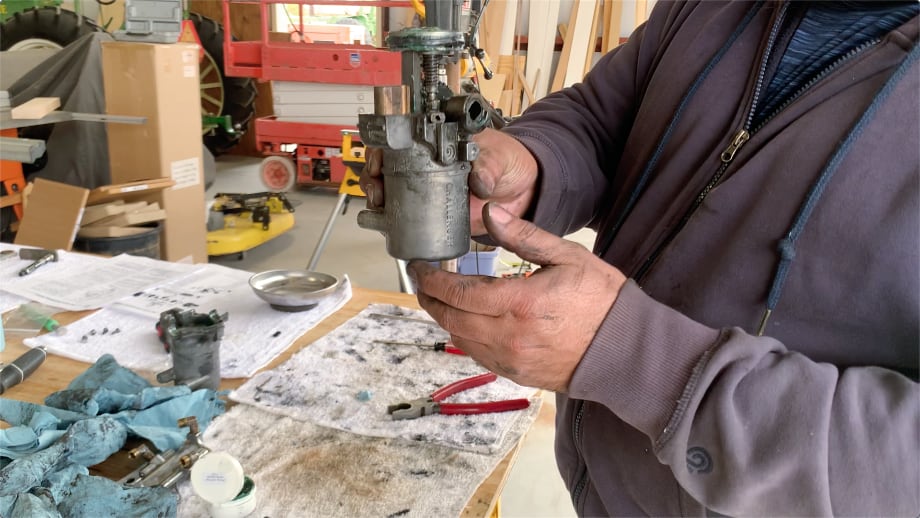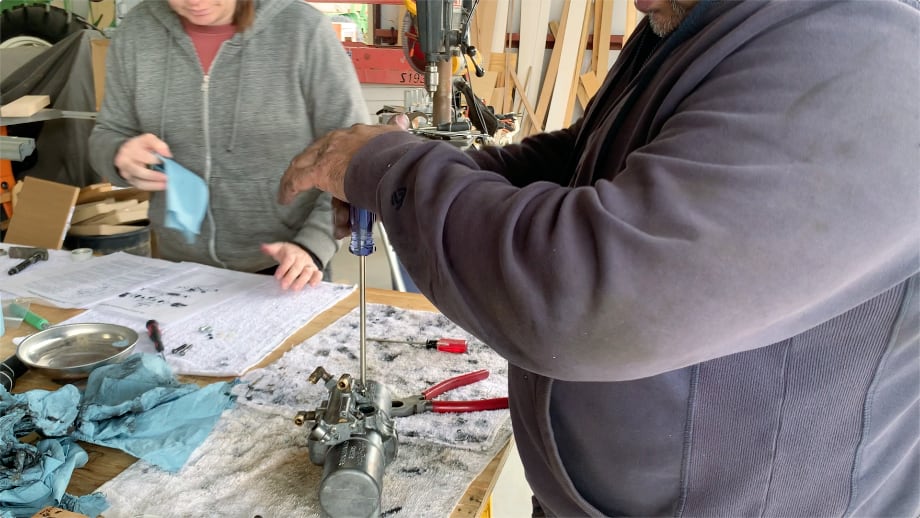 And once we got it back in place, it worked! That's the best news. We went ahead and ordered a second rebuild kit for the driver's side wiper motor. It is a little louder, but it is still moving fine, so we have not rebuilt it yet. I'm sure that when the time comes for rebuilding that side, it will go a little faster since we now know what to expect and have been through the process once.
In the year that we have been on the road, the wipers have worked great. The rebuild kit made that side smooth and quiet. While we do sometimes use Rain-X when we know we will be heading into the rain, sometimes the storms just come out of nowhere. Having functioning wipers is not just nice, it is definitely a safety issue. The day we got hit with a freak rain/hail/fog storm (it was so much that it looked like it had snowed) in Colorado and could barely see 10 feet in front of the bus, we were so thankful for working wipers. (Although, that was still pretty darn nerve-wracking!)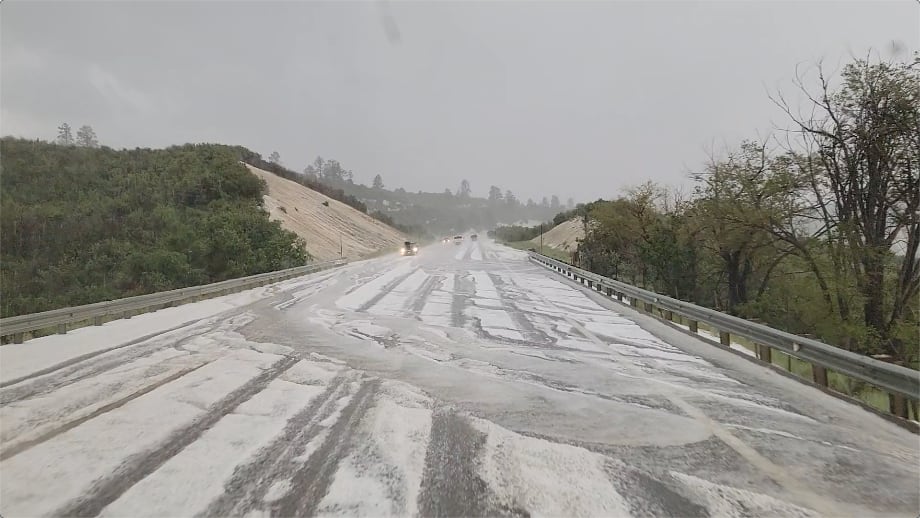 Watch the video:
Click here If you cannot see the video.