We are taking a short interlude in the documentation of the conversion of the bus to our home to do the most important part of bus work. The mechanics. The Bus Grease Monkey was on his way. Scott Crosby, aka the bus grease monkey (traveling vintage bus mechanic), and his wife Kelly rolled into town in their 1947 Silversides bus two and a half weeks ago to give our bus a "once over". Or what we thought would be a "once over". Time to get dirty!
When we bought our bus a few years ago, we looked it over as best as we could and test drove it. Everything seemed to be in decent working order, and the previous owner had left about 15 years worth of service records. We knew that the Detroit Diesel 8v71 engine had been rebuilt 45K miles ago, and the transmission had recently been serviced. Regular oil changes, fluid changes, and greasings had been performed. Airbags had been replaced occasionally, along with many other items. In all of the records, however, there was no mention of the brakes.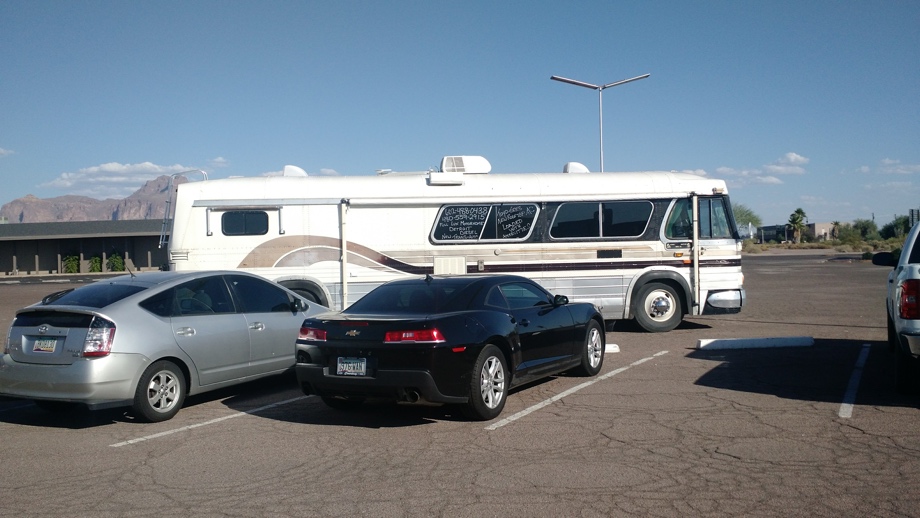 When we asked Scott to come take a look at the bus, we knew the brakes and running gear would need a look. We also wanted him to look at a few leaks. Mostly, we wanted to get an education in all things "bus mechanic" so that we could feel comfortable doing regular maintenance on it and fixing things as they might appear. Juan has always been our personal mechanic on our own vehicles, but a 55-year old 2-stroke diesel and all the running gear on a vintage bus were a bit of a mystery.
One of the best parts of having Scott work on our bus (or any of the buses he works on) is that he is so willing to teach us along the way. We worked side-by-side with him while he showed us exactly how everything works, how to fix things, and how to maintain them in the future. What other mechanic would let you do the work with them and talk you through it all?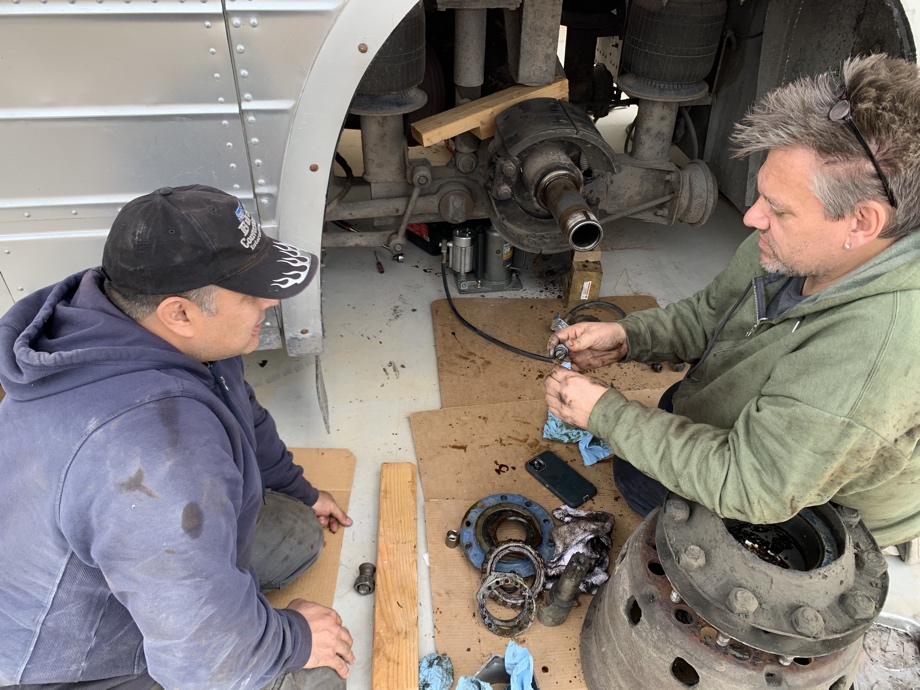 Thankfully, as we thought, the engine runs well. Not too much work was needed in the back of the bus - a few leaks fixed, a few hoses replaced, an air-line rerouted, fluids flushed and changed. The big surprise was the major work that needed to be done under the bus. While the brakes always seemed to work pretty well, Scott could tell from the initial test drive that they could be better. Once we dug into all the guts of the running gear, we found some surprises. Wheel bearings and drums that had clearly been overheated, misaligned brake chambers, worn-out radius rod bushings, and leaking rear shocks. That was in addition to some things that we knew we needed to address like replacing airbags and a leaky leveling valve.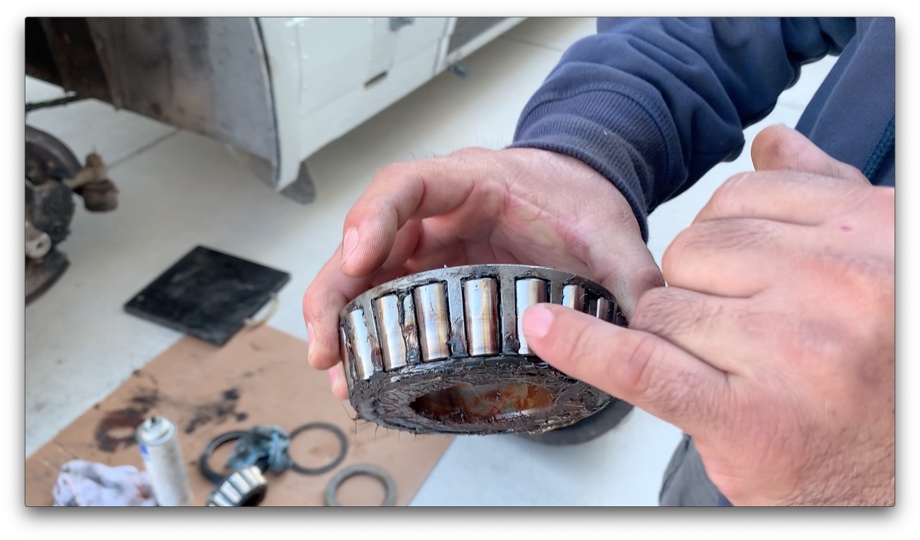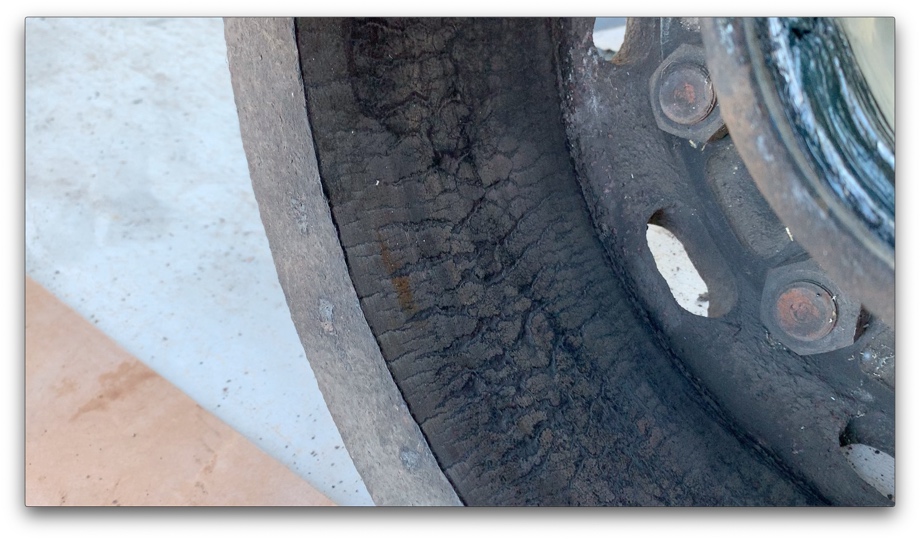 In total, we spent two weeks getting a whole new bottom half of the bus. (We will also replace all the tires and probably wheels before we hit the road, too.) Just as valuable as the new parts, however, was the education we received from Scott. Just amazing!
We are thankful beyond words for Scott's service and a bus that is safe for many, many years to come. More than that, however, we are thankful for the friendship we now have with Scott and Kelly. They are amazing people. We all worked really hard and had so much fun with them. We can't wait to see them again.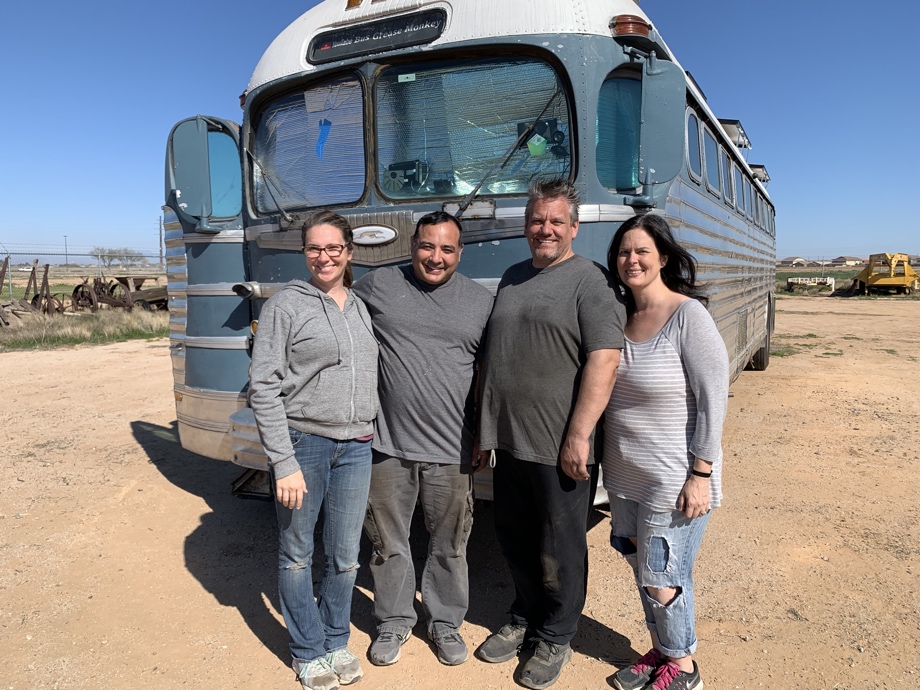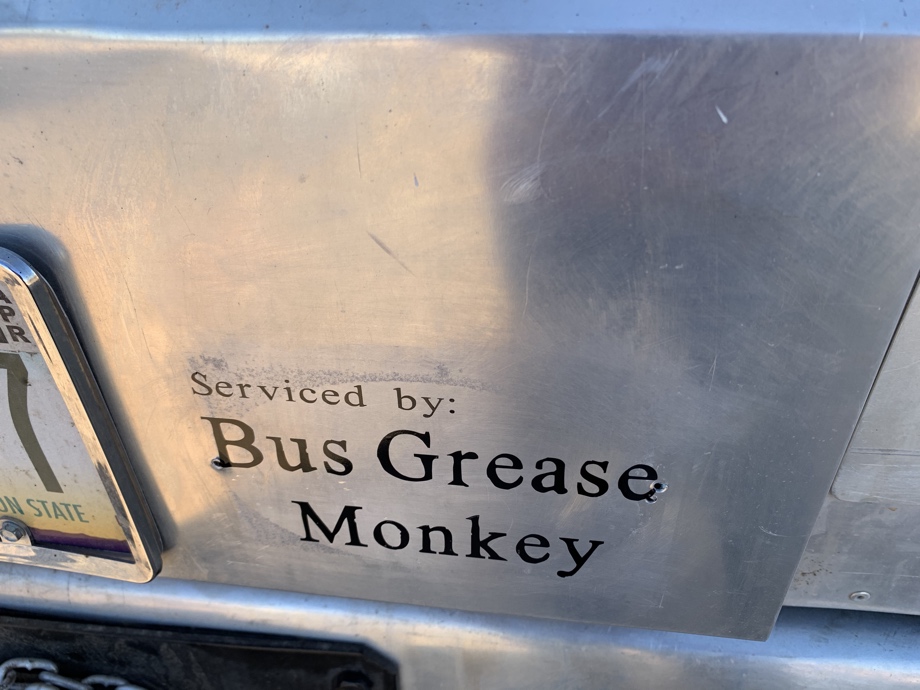 Our video is a brief overview of the work we did with Scott. Scott's YouTube channel has much more detailed videos of the work he did on our bus. If you are into all the nitty-gritty details of this project, you'll definitely want to watch his videos which are linked below.
Watch the video:
Click here If you cannot see the video.
Bus Grease Monkey Videos:
LIVE