A lot has happened on the bus since the last post, but Juan and I still haven't gotten the hang of adding blogging and video editing into a full life of homeschool, work, and family commitments. So, we have fallen a bit behind in the renovation updates. We also decided that we all needed some family down-time, so last week we spent the day up in Flagstaff enjoying the snow - a novelty for us as desert rats. (If you're local, there is a new sledding park at Fort Tuthill called Flagstaff Snow Park - it was fantastic.)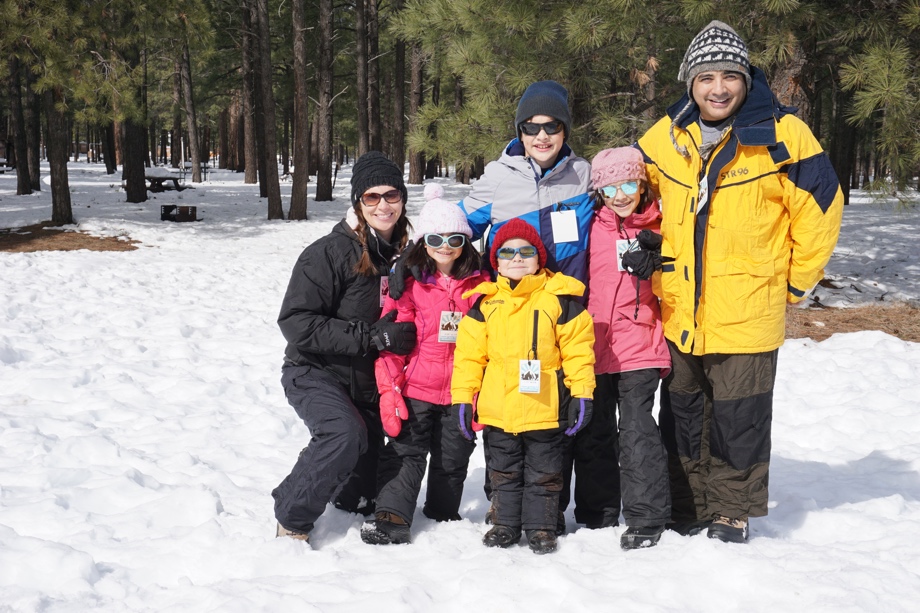 And then we all got sick. That's how it goes, right? This is real life, though - balancing the regular day to day with the bus renovation, purging the house, and making more plans than I can keep track of at the moment. Everyone in the family is making sacrifices to make this dream a reality, though, and we know that it will be worth it. We've heard that "decision fatigue" is one of the hardest parts of being a fulltime RVer - the constant researching and planning of the next location, where to stay, what to do, where to go grocery shopping, where to get gas, what route to take, etc. I suppose this season of constant decision making with the renovations is just preparing us for the traveling life. Thanks for sticking with us, even if we are a bit behind in documenting our journey.
Here is the video of what we accomplished on days 8-11. Click here if you don't see the video player.


Here is a quick wrap up of what happened on days
8 through 11 of the renovation.
Took our first trip to the dump. We borrowed a big trailer from my uncle, and my dad helped us pull it with his SUV. At the closest dump to our house, they charge for construction material based on weight. We were guessing it was around 500 pounds. Boy, were we wrong. We weighed in at just over 1200 pounds! And, that was just the first round. We have another load to go soon.
Removed A/C panel and antenna handle so that we could continue working on the ceiling.
Removed all the rest of the "mouse fur" ceiling panels, plus the furring strips and insulation that were underneath.
Removed all the electric sockets, wall paneling, furring strips, and insulation from the living room. Found a few stripped bolts that Juan ended up cutting out. Fun!
Took down the wall board that was behind the kitchen cabinets revealing the window! We are going to try to keep the window uncovered when we redo the kitchen to have more natural light!
Always lots of clean up and measurement taking along the way.
Took out the refrigerator to clean and test how much power it was using (hint - A TON). Trying to get that beast out of the bus was an adventure! We will do another post about the testing we did on the frig and the plans for new appliances.
Removed the pantry.
Removed the converter and most of the 12V wiring. The electrical will be completely redone.
More cleaning, more measurements
Cleaned the refrigerator enclosure - gross! Something sticky had obviously spilled in there before and had not been cleaned out. Also, we found a ear of corn in the husk in one of the crisper drawers. It had basically dehydrated.
Cut off all the fender skirts. Two of them were falling apart anyway, so we decided to just get rid of them. It seems to be about 50/50 whether bus conversions have them or not. We will try without, and they are always something we can add back later if we want to. We would have had to replace them anyway.
Replaced both 8D starter batteries. We knew that we would need to replace those before we left on our trip because they were getting old. That day came a little sooner than expected, but no big deal. Our first big expense for the bus - $450.
Alright, friends, I will stop there for today. We're not totally caught up to where the bus is at in real life yet, but we are closer. This blogging gig is hard to keep up with in the midst of real life and real renovations. Kudos to all of you bloggers and vloggers out there. We are learning and hope to get into a better routine.
Have a wonderful day! And, don't forget that if you want to keep up with the renovation in real-time, follow us on Instagram or Facebook. We are able to post a few pictures there each weekend with more up-to-date pictures. Take care, friends!