After leaving our friends @tinyshinyhome in southern Arizona, it was time to start making our way to the east coast. We knew from the very beginning of planning this lifestyle that seeing American history come to life was at the top of our list. While there are plenty of historical sites out west, we were ready to study the foundations of our country in places like Jamestown, Philadelphia, and Washington DC. Because we did not head out until late in the summer, we decided to put off the northeast until next year. We didn't want to end up too far north when it started to get cold. For this year, we decided to start in Pennsylvania and head south from there.
We made the decision to skip a lot of exploring during our drive east - let's just get out there. The plan was to drive every day for four days, then park it for a few days to get work and school done. Then, drive for four more days, and we would end up in Pennsylvania. So, here we go.
After boondocking all week at the Longnecker's property, we were in need of water, a tank dump, and groceries. For the year and a half that we built the bus out at my uncle and cousins' shop, we would drive the bus home periodically to dump our waste tank into our sewer clean-out. We used our macerator pump with a small 1" hose. It worked great and we never had a problem with that set up. Now that we were on the road with access to real dump stations, it was time to learn how to use our big 3" hose. We prayed for no "RV" (the movie) moments.
Our first stop was at a TA travel center to dump and fill. Fingers crossed, we pulled out our Waste Master dump hose and hooked it up. Juan opened the gate valve and kind of laughed at just how much faster this big hose drains the tank compared to the little hose and macerator. After dumping and flushing and refilling our freshwater, we breathed a sigh of relief. No giant messes. We had done our first official dump of the trip. Seemed like a milestone. A sorta gross milestone (not really - it's not nearly as bad as people make it out to be), but still, we could check that off the list.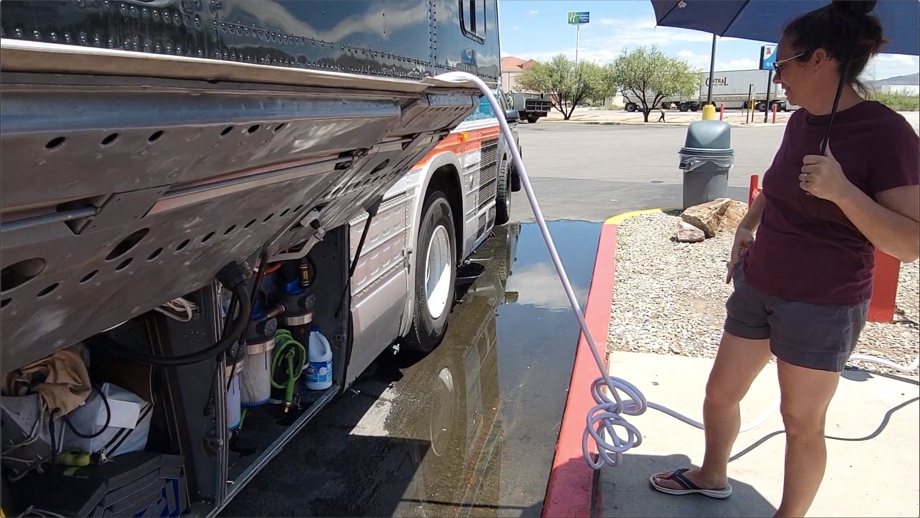 Next, we pulled the bus into a Safeway grocery store parking lot. I quickly made my rounds in the store, stocking up for the week ahead. I will say it was quite nice to simply roll the grocery cart right up to the bus and unload the food and put it right away.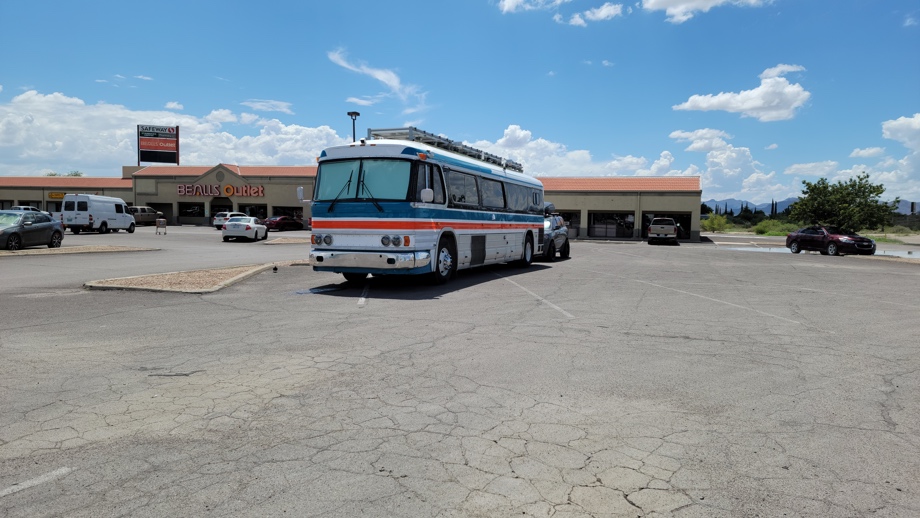 Finally, it was time to hit the open road.
It was a beautiful drive out of southern Arizona in late July. With plenty of monsoon rains this year, the desert was showing off. Out every window, the view was lush and green. The bus slowly climbed out of Arizona and we crossed the state line into New Mexico. Seeing that New Mexico sign felt like the real beginning to this adventure somehow.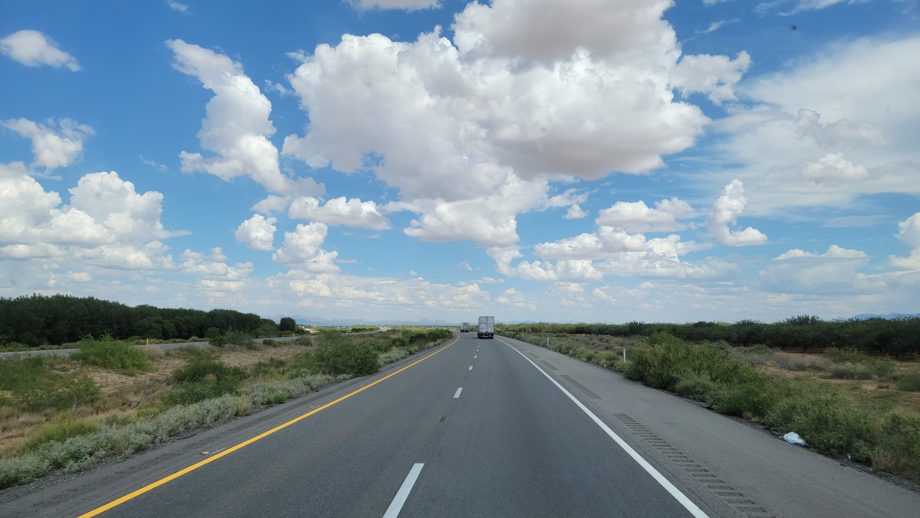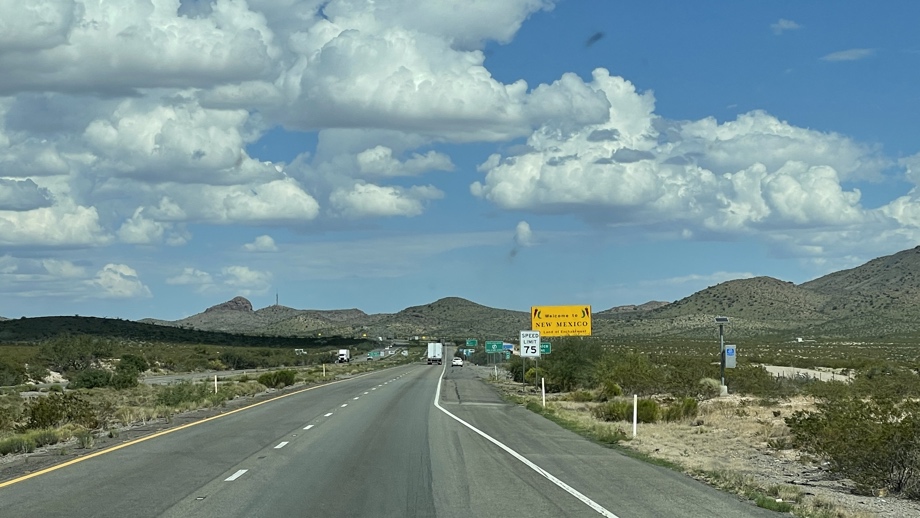 Yuccas greeted us along the freeway as we made our way to our first boondocking spot for the weekend. This one was a dispersed camping spot not far off the US-25 in Truth or Consequences, NM. It was a beautiful open spot in the desert. In the morning, we were greeted by local cattle. After a quick morning run, breakfast, and clean-up, we got back on the road.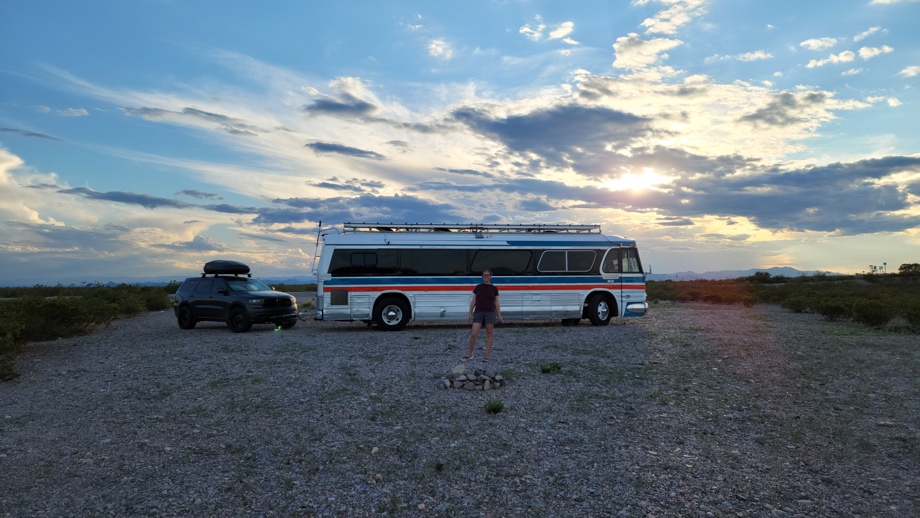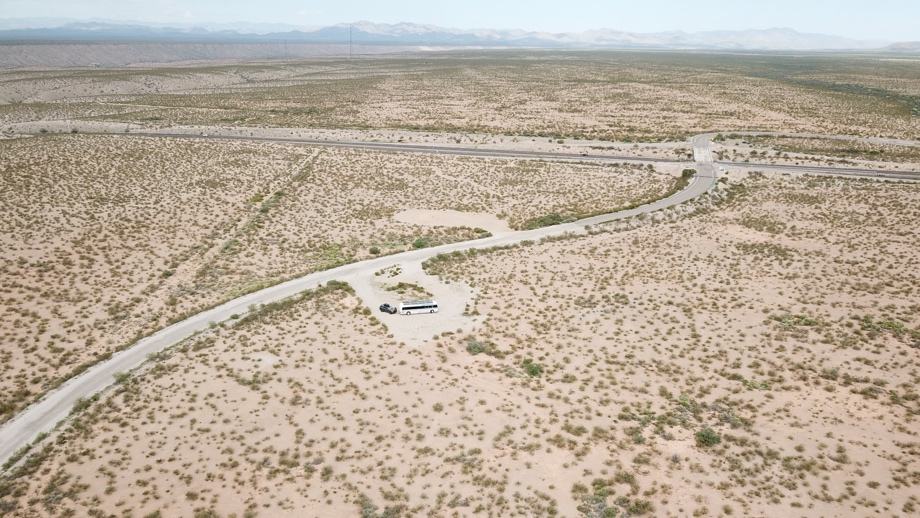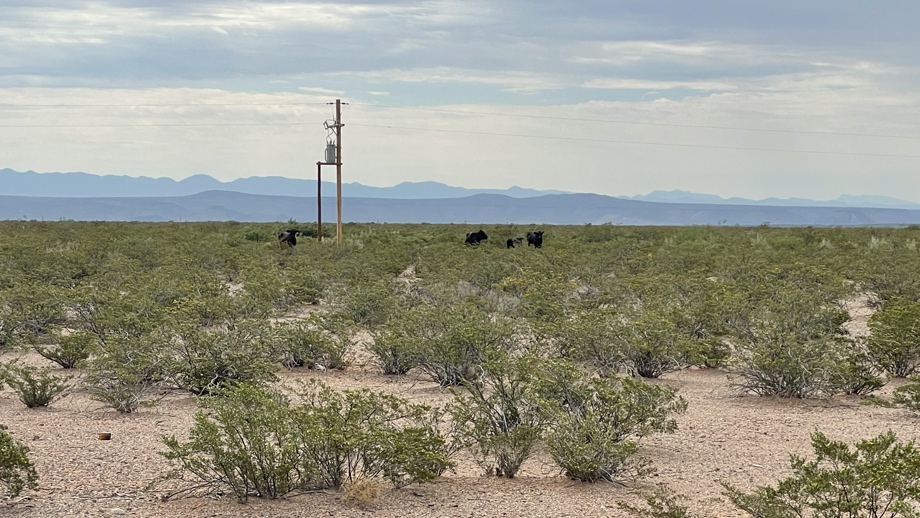 The drive north and east through Albuquerque was uneventful. Heading east out of Albuquerque was a different story, however. Those are some fairly large mountains. This was our first experience with a pretty extended climb in the bus. She did really well, thankfully. Slow, but nothing concerning. Juan kept a really close eye on the engine temperatures, especially because it was a hot summer day. After watching semi-truck after semi-truck pass this old bus, we were thankful to get to the other side of the mountains.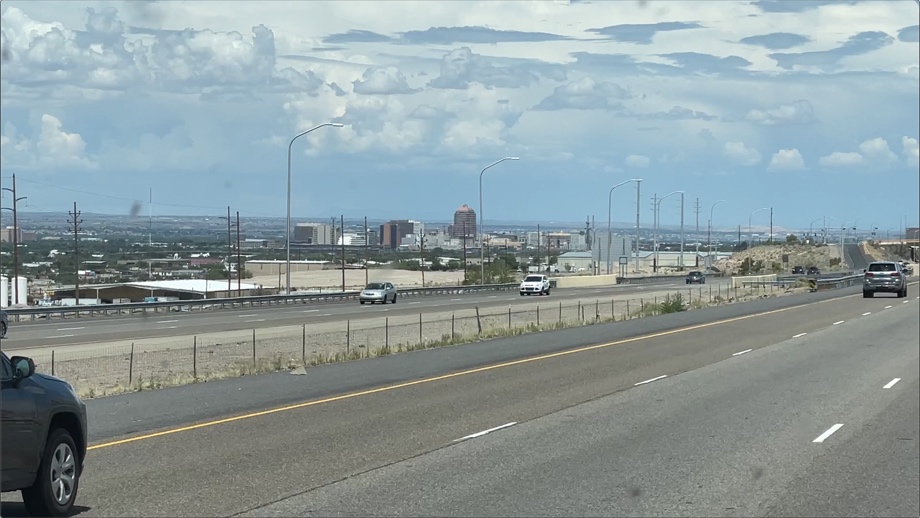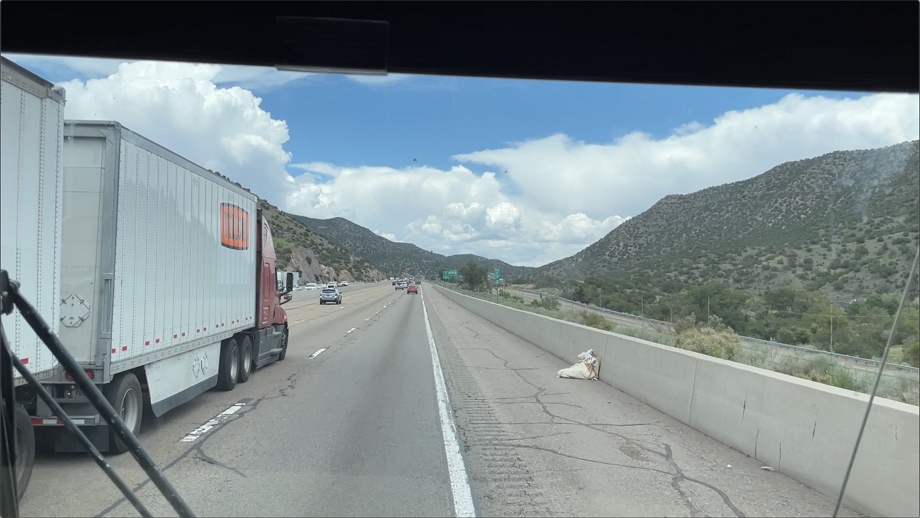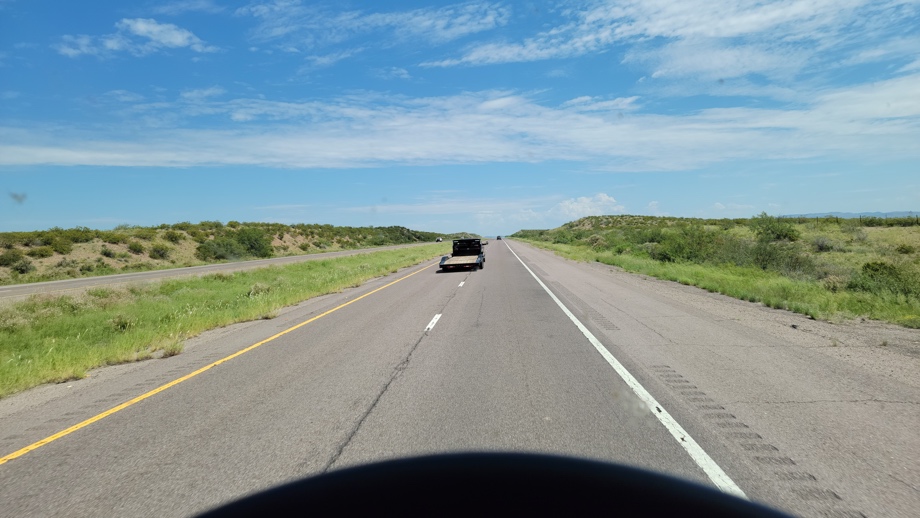 We stopped for the night at a small city park near the New Mexico - Texas border. San Jon City Park is a quiet, convenient place to park for a quick overnight. We grilled dinner and again went to bed a little early. In the morning, we used the playground equipment with our TRX straps for a quick workout. Then, we headed back out.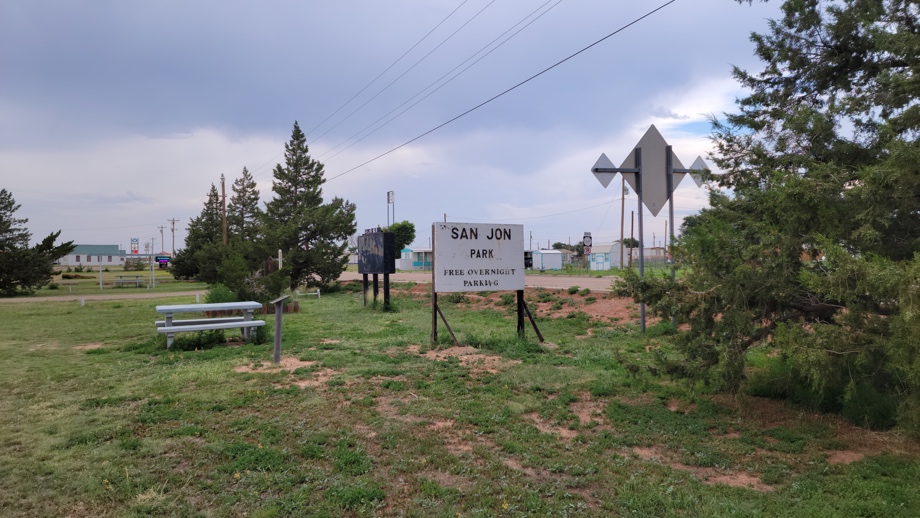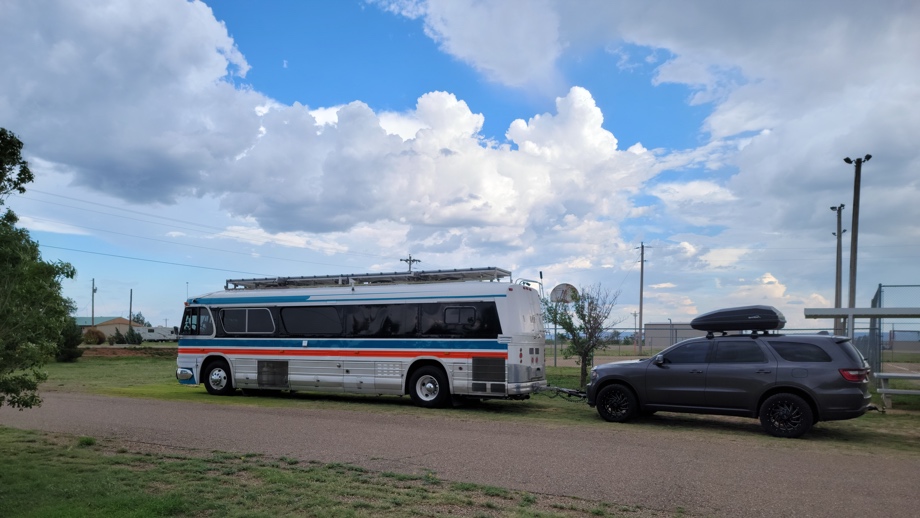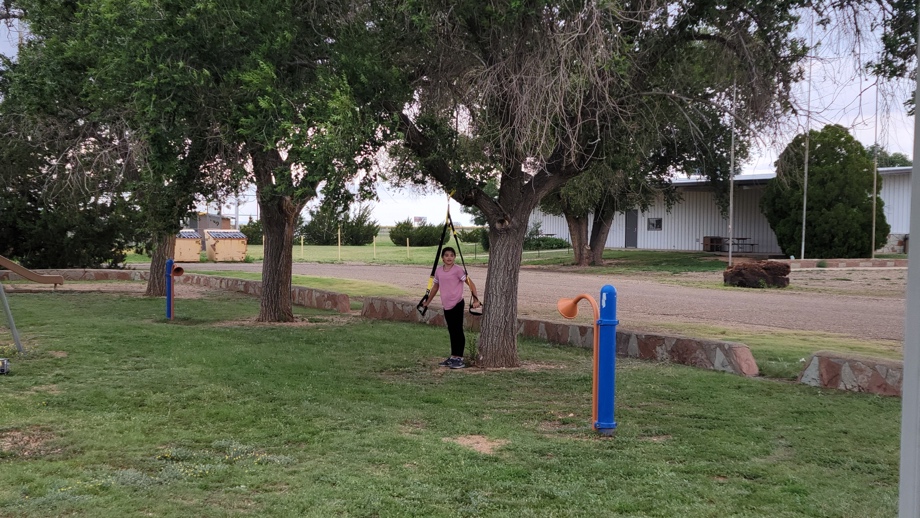 Day three of driving for the weekend had us driving across the panhandle of Texas. We decided to make a quick stop for a famous roadside attraction - Cadillac Ranch.
This unique art installation in the middle of a field features ten Cadillacs buried nose-down in the ground. Visitors are encouraged to spray paint all over them and have taken to painting the surrounding ground. In fact, as we drove in and parked on the side of the frontage road, we thought it was a one-way street. There were no lane stripes to be seen. The whole road was spray painted. As we were speaking to the gal that owns the coffee trailer on-site, she told us that the police had started putting up signs to try to prevent the road painting. It is actually a 2-lane road, and spray-painting on the street is a felony. All the paint had actually covered up the lane dividers. Unfortunately for the kids, they never got the chance to try out their graffiti skills. It had been raining for several days before we stopped by and the area all around the cars was like a giant mud-bog. We just had a good look around, laughed and shook our heads at the weird fascination with it, and got back on the road.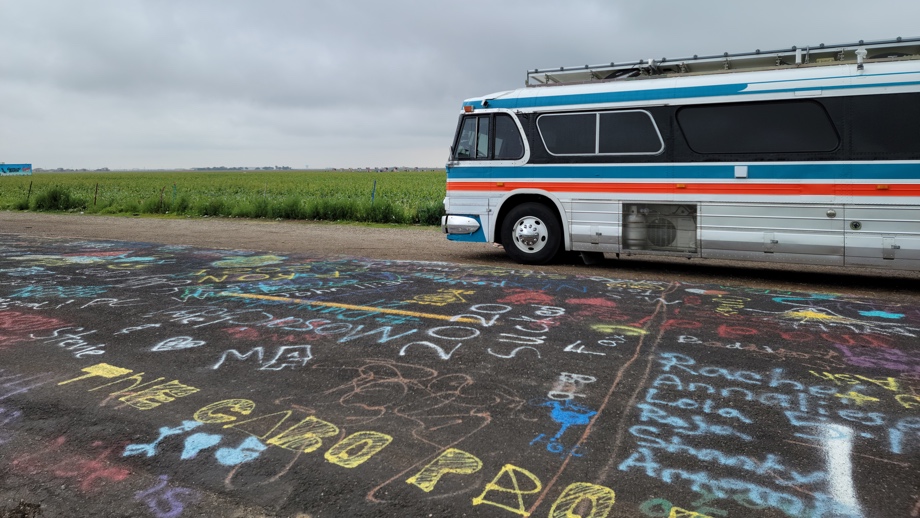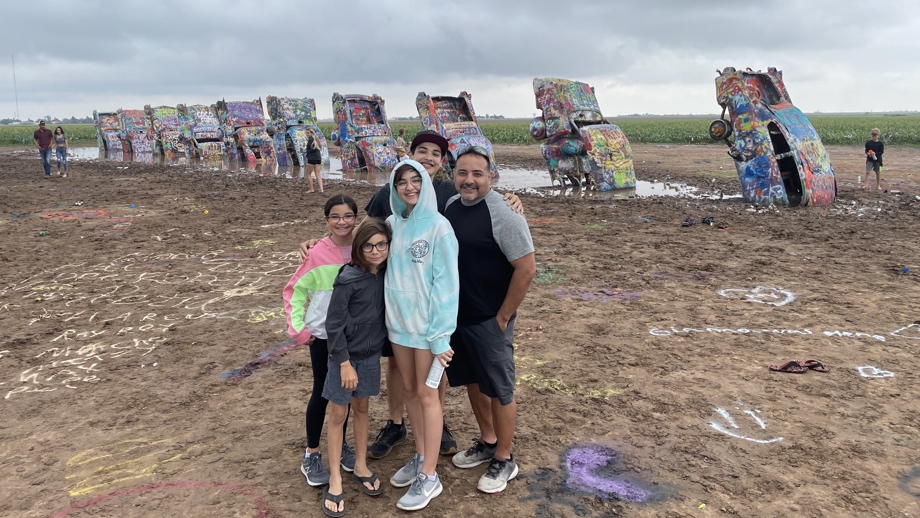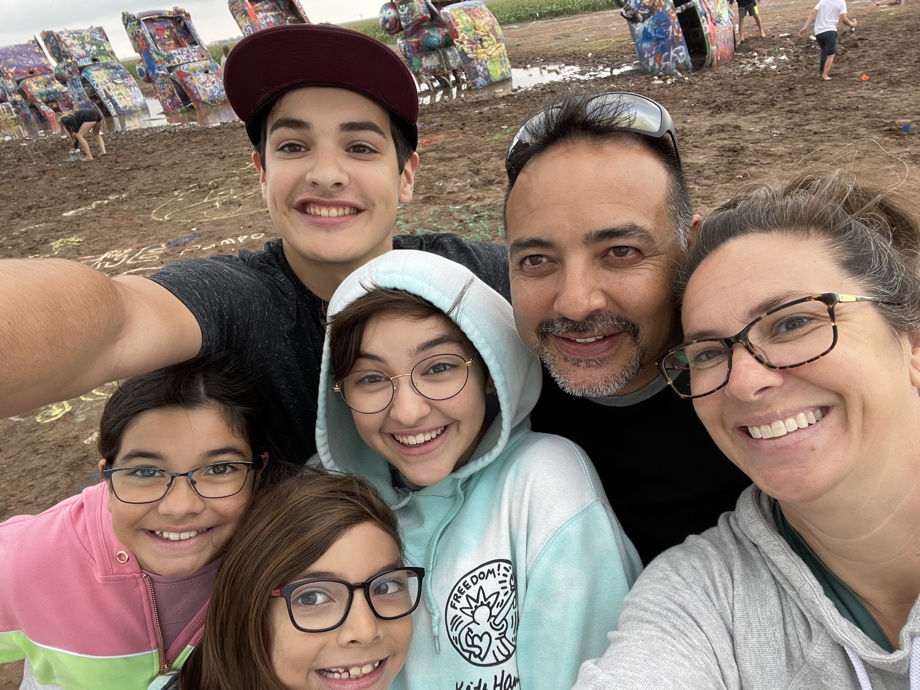 From there, we hit a huge storm, probably the biggest storm either of us has ever driven in. We were very thankful we had fixed our windshield wipers before we left. Even with the wipers, however, we could barely see. Visibility was 20 feet at the most. That was just a tad nerve-wracking. One pretty interesting thing we noted was how different our experience driving in rain in Texas was from driving in rain in Arizona. In AZ, people kind of freak out when it's raining that hard. In Texas, everyone just calmly slows down and puts on their hazard lights. That made us feel so much better. I think we drove through that huge storm for about 30-40 minutes, but it felt like about 3 hours with how nervous we were. Then, all of a sudden, we crossed the border into Oklahoma, the rain stopped, and the sun came out.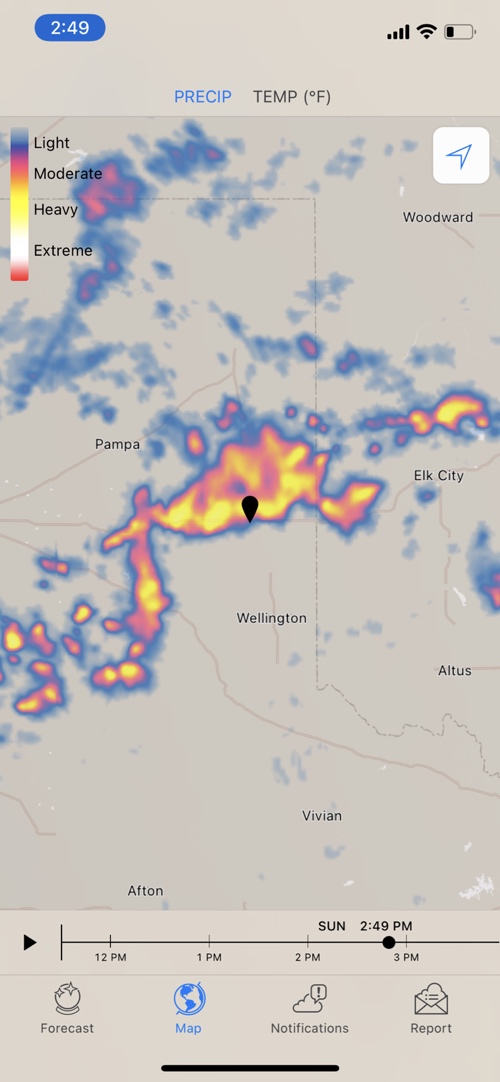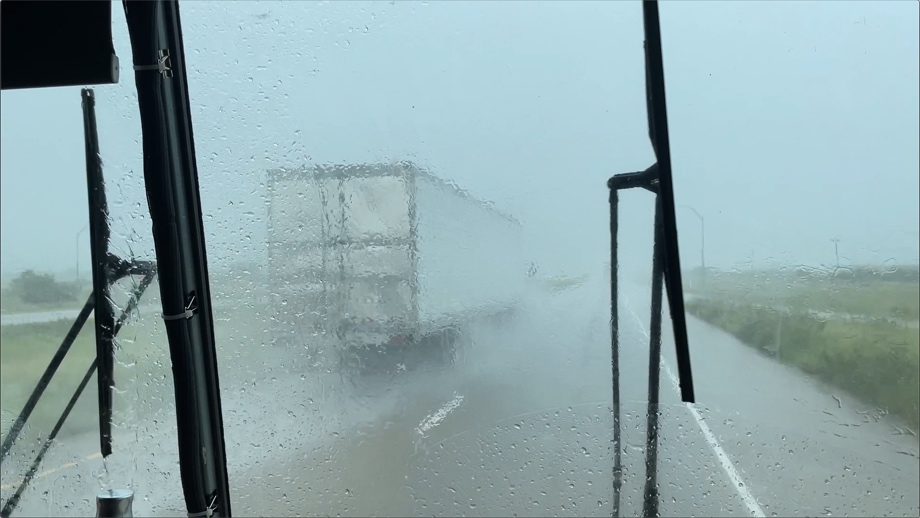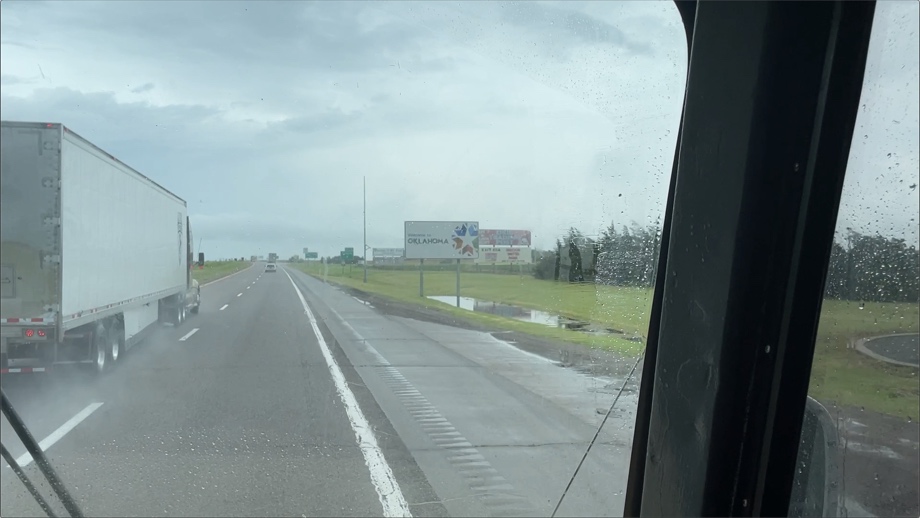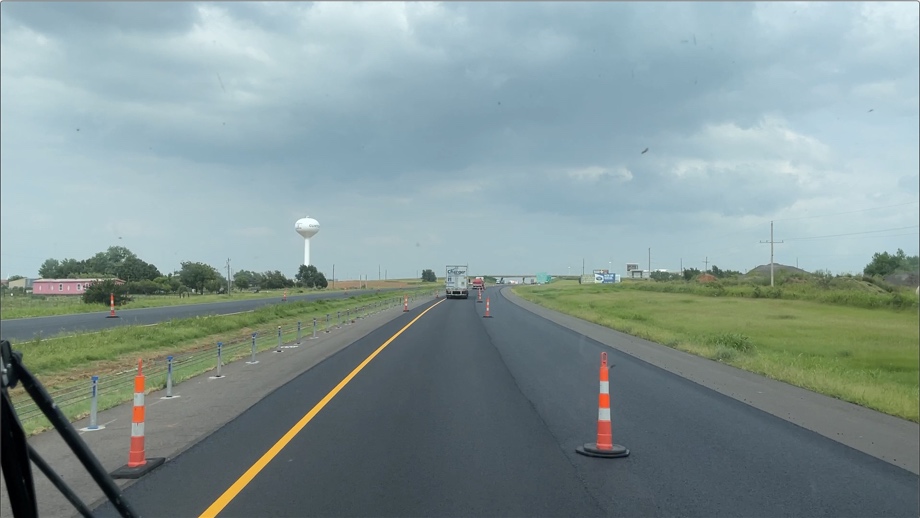 By the time we pulled into our stop for the night, the sky was clear and blue. Our stay for the night was at a Harvest Hosts location in Weatherford, OK. The Stafford Air & Space Museum. If you are unfamiliar, Harvest Hosts is a membership that links you with businesses that allow you to park at their facilities - farms, museums, wineries, golf courses, etc. There is an annual fee to be a member of Harvest Hosts, but there are no camping fees. However, there is the expectation that you will then spend some money at that business.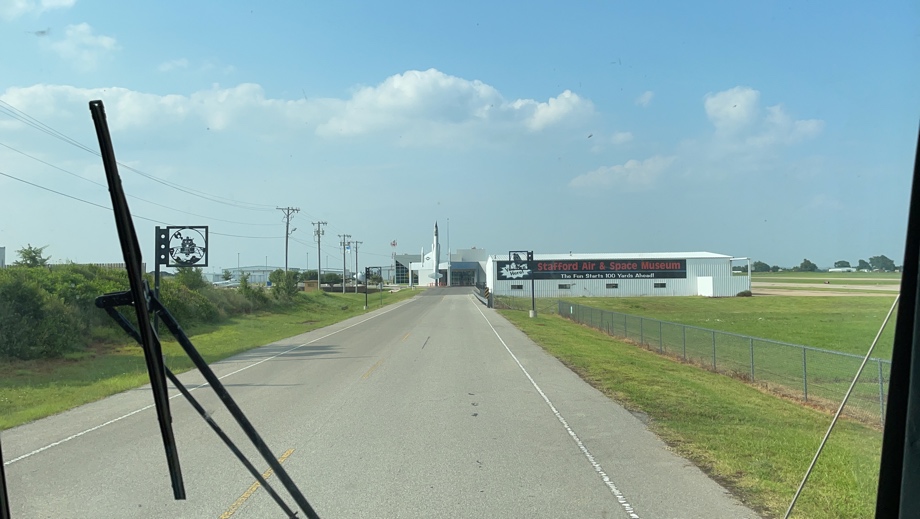 The museum was an amazing overnight stay. We had a huge parking lot all to ourselves, arriving just as the museum was closing. The kids and Juan got out their one-wheels, and they zoomed all over the parking lot for the evening. It was just what they all needed after driving all of these days in a row. In the morning, we spent about three hours exploring the museum.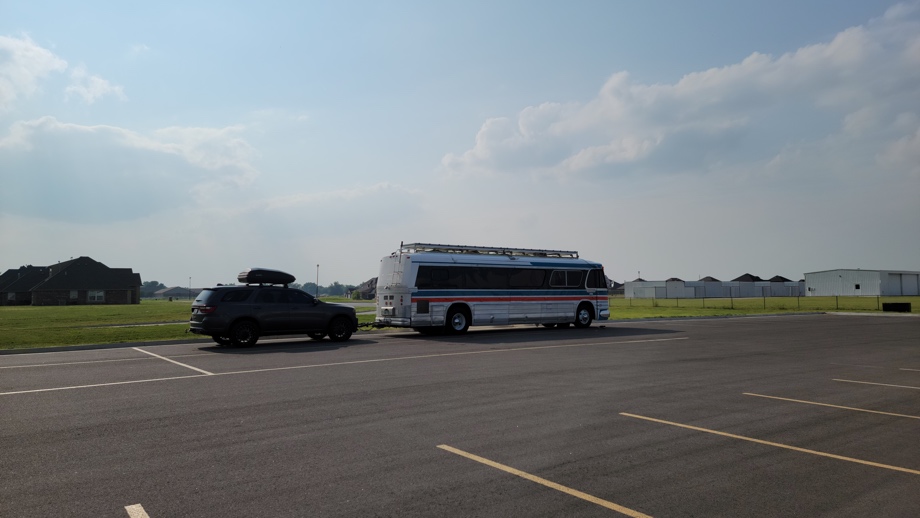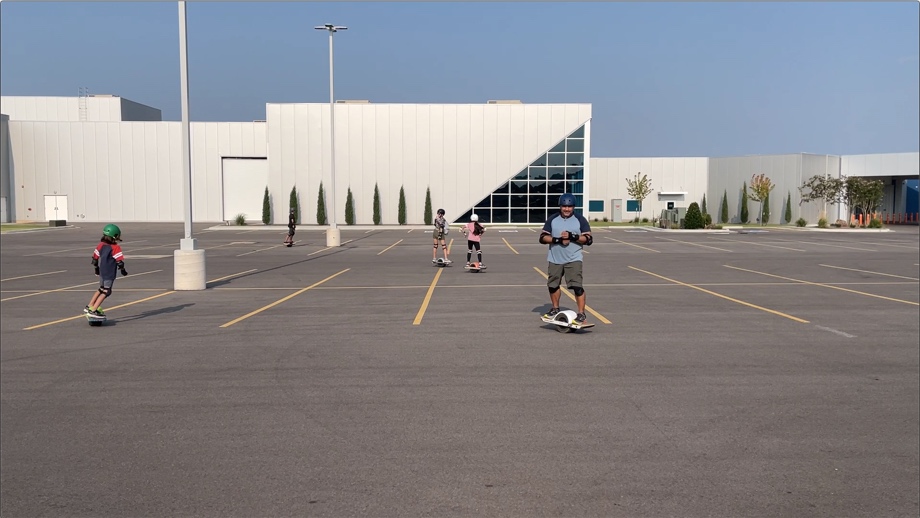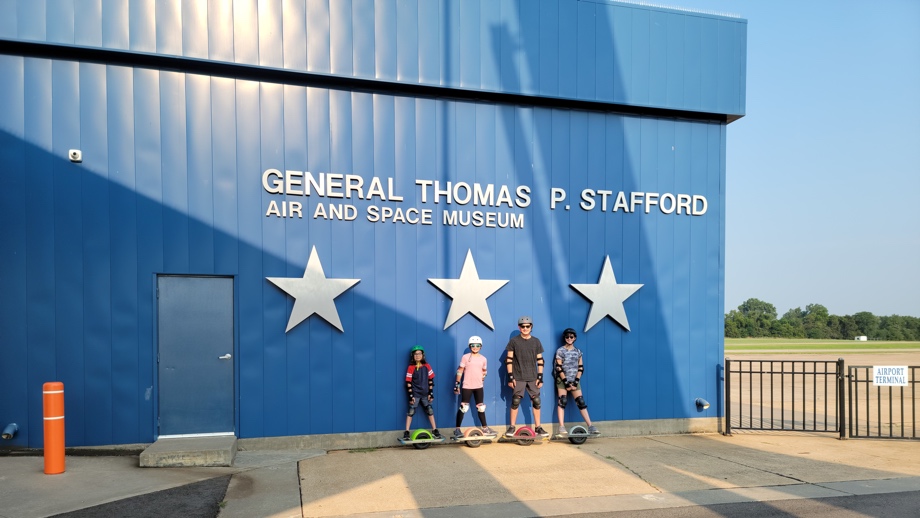 The Stafford Air & Space Museum is a wonderful museum with many interesting exhibits. It's laid out chronologically telling the history of flight. We are a family that loves all things air and space, so this was right up our alley. I come from a family of pilots (dad, uncle, brother-in-law, cousins), and our oldest son wants to be an aerospace engineer. Any chance we have to see aircraft and spacecraft in person is really fun for us. This felt like a great first museum to stop at on this journey.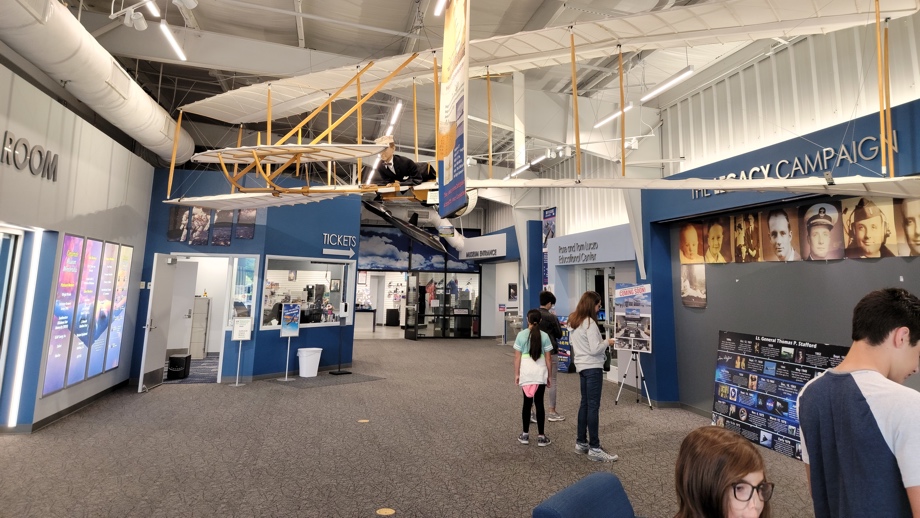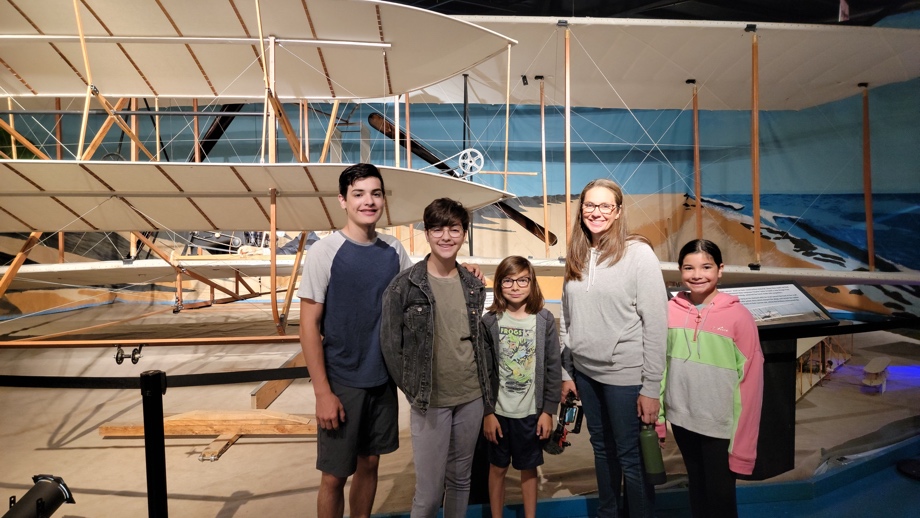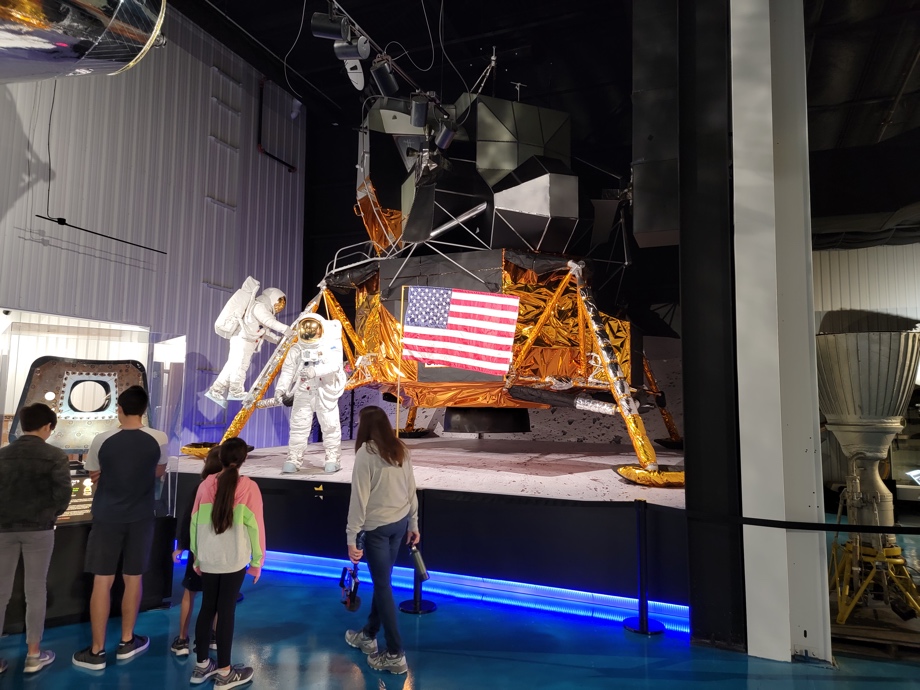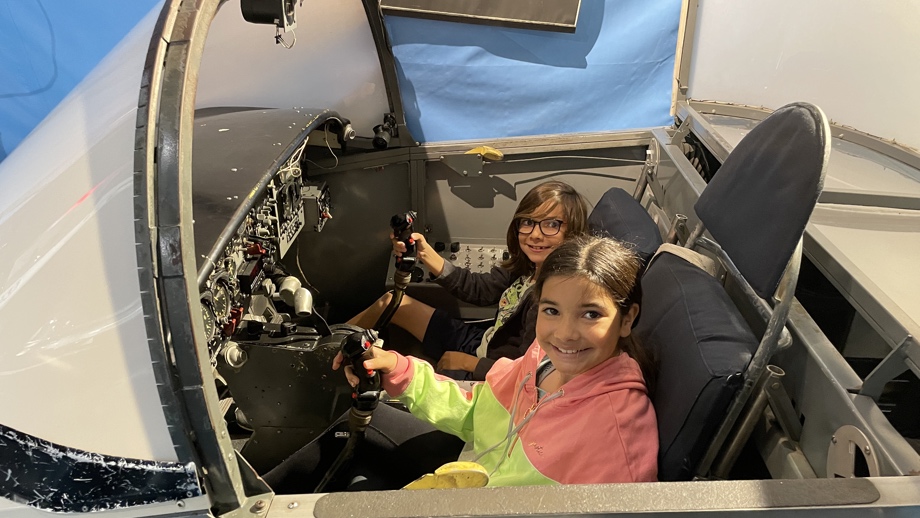 We loaded back up into the bus for the last day of driving for the week. This day was a shorter drive day - just to Tulsa, Oklahoma. We decided to park at Keystone Lake State Park for the week. Time for work, school, and a little bit of fun and family, too. That's what's next.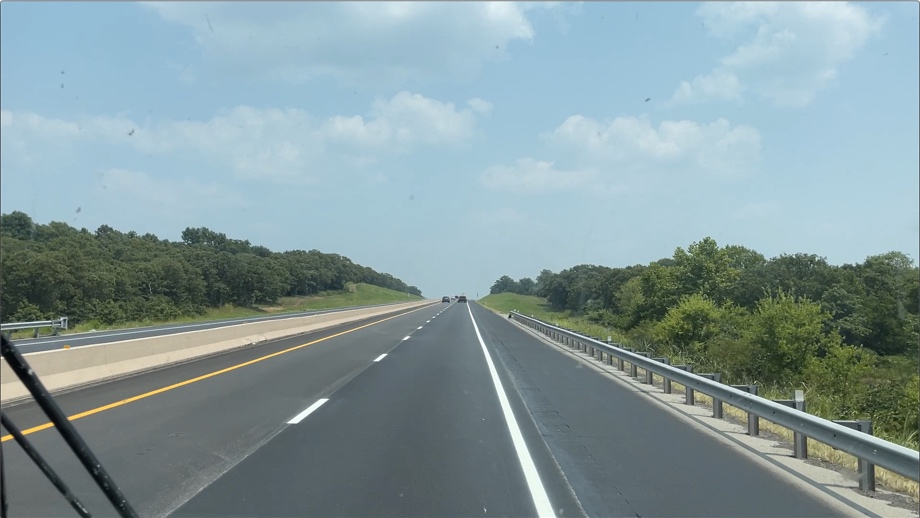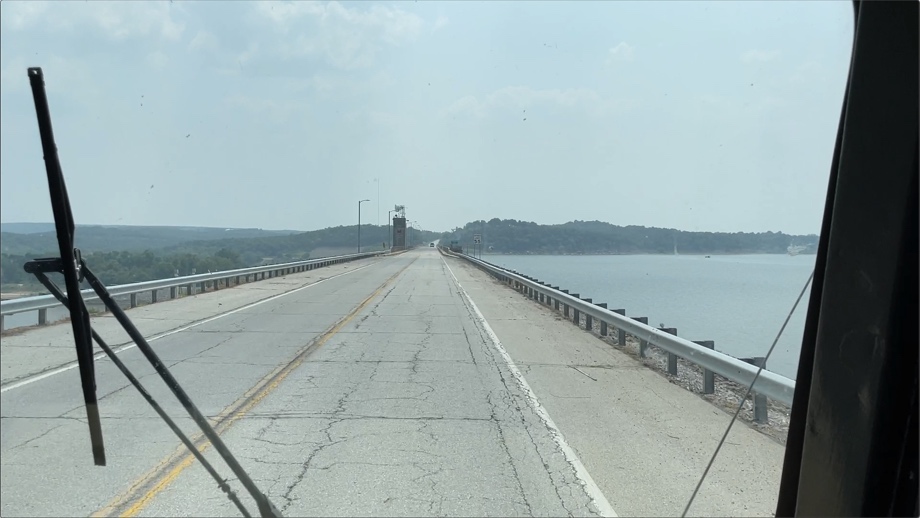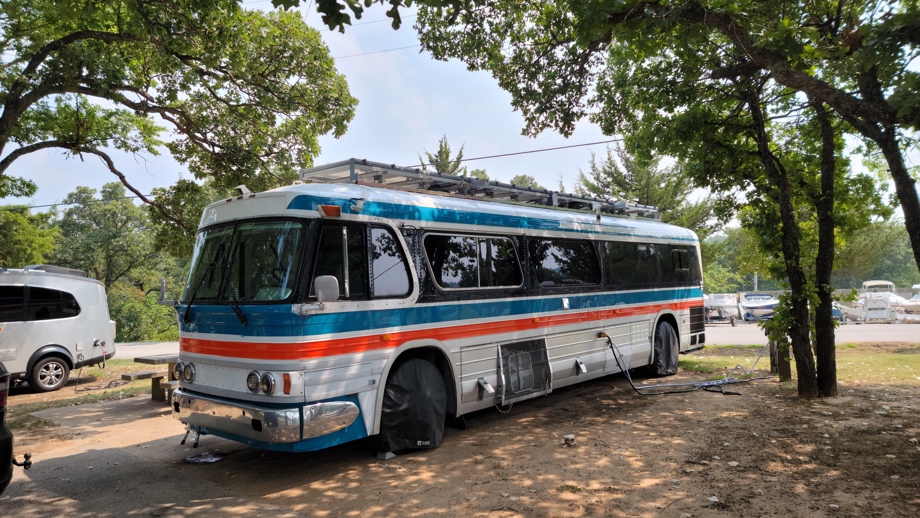 Watch the video:
Click here If you cannot see the video.