Catch up on part 1, part 2, and part 3 of our adventures in Washington DC.
After sharing the first half of our adventures in Washington DC over three videos and blog posts, we decided to do one big final post to share the rest of the museums we visited on Days 6-9. In the video, we also share our thoughts on the city and what some of our favorite activities were. Overall, we loved Washington DC and will definitely be back.
Smithsonian National Museum of African American History and Culture
The NMAAHC was high on our list of museums to visit. While it is free, you do have to get timed entry tickets. If you have your schedule in advance, I highly suggest reserving these timed entry passes 30-days in advance right at 8:00amEST when availability is open. An individual is able to purchase up to six tickets. If like us, you are not scheduled that far out, there are some same-day passes available each day at 8:15 am EST. If you have any hope of getting tickets, you need to be ready to grab them online at EXACTLY 8:15 am. We were lucky to get ours this way.
Once we had our reservations, we made our way to the National Mall on the Metro and were in line and ready for the 10 am entry. I knew this would be a difficult museum to go through, but I am so glad we went. It is beautiful and heart-wrenching all at the same time. The architecture itself is amazing, and it is unique among all the other museums on the Mall. Once inside, you descend three stories underground to begin the experience. I say "experience" because that is exactly what it was. Unlike other museums, you do not just wander from gallery to gallery in whatever order you would like. Here, you work your way through history chronologically from three floors down up to the ground level. You are guided through artifacts, displays small and large, videos, and interactive screens. From the transatlantic slave trade to the Civil War, from the Civil Rights movements to modern-day influences, you are taken on a journey. It was memorable and moving and worthy of our time. This is a museum we will not soon forget.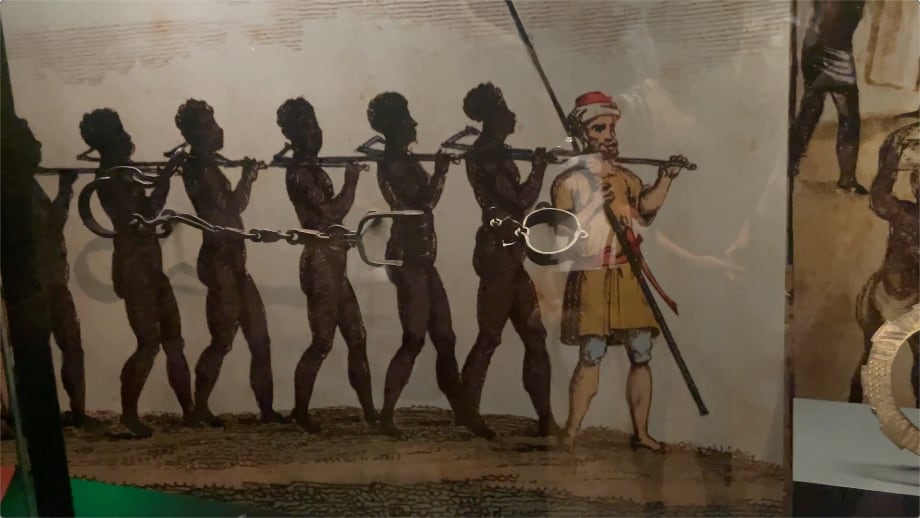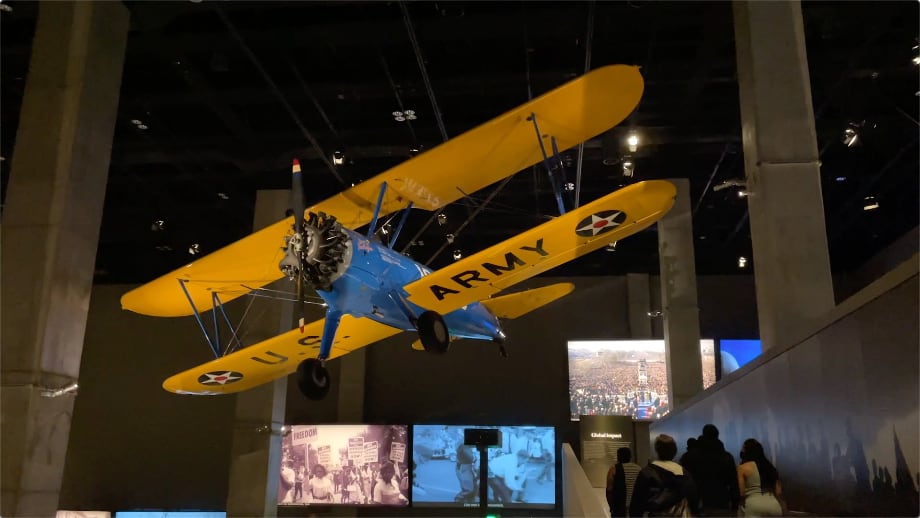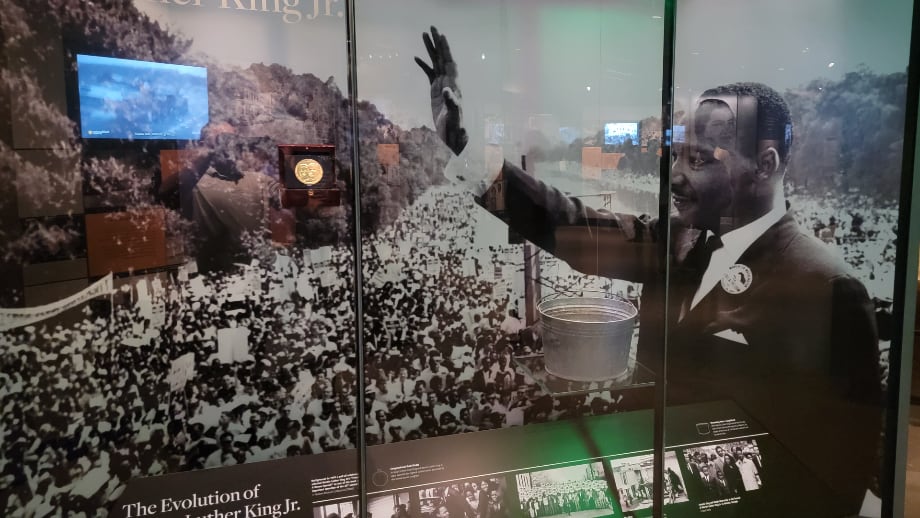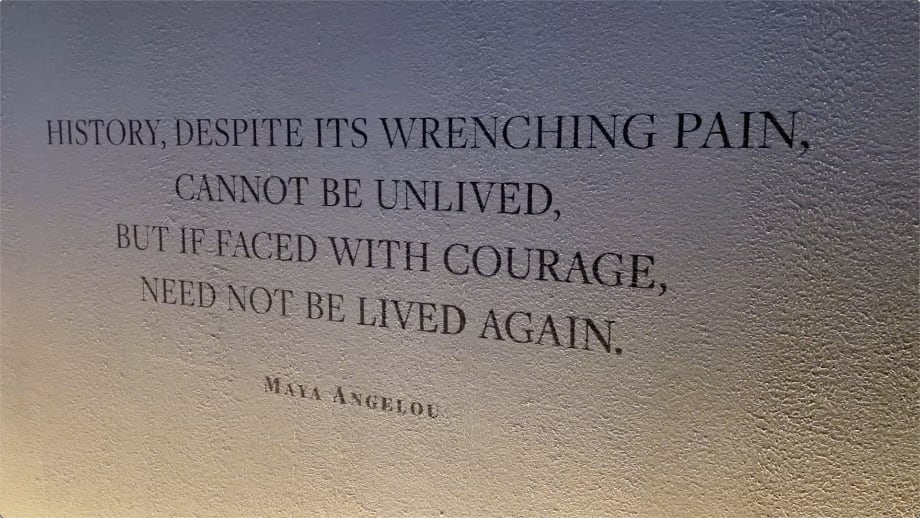 Smithsonian National Museum of American History
After spending half of a day at the NMAAHC, we went right next door to the American History Museum. Again, this is a free museum and no timed entry is needed. Unfortunately, over half of the galleries and exhibits were closed for renovation when we were there. During our research, we found many people list this as one of their favorite museums in DC. That was not our experience. There were a few interesting displays and interactive exhibits and of course the famed Ruby Slippers from The Wizard of Oz. Our favorite thing from the museum was seeing the American flag that flew over Fort McHenry when Francis Scott Key penned The Star Spangled Banner. (We could not take any pictures or video of this). However, there was just not a lot there at the time. Hopefully, with the renovations nearly complete, maybe the next time we visit we will have a better experience.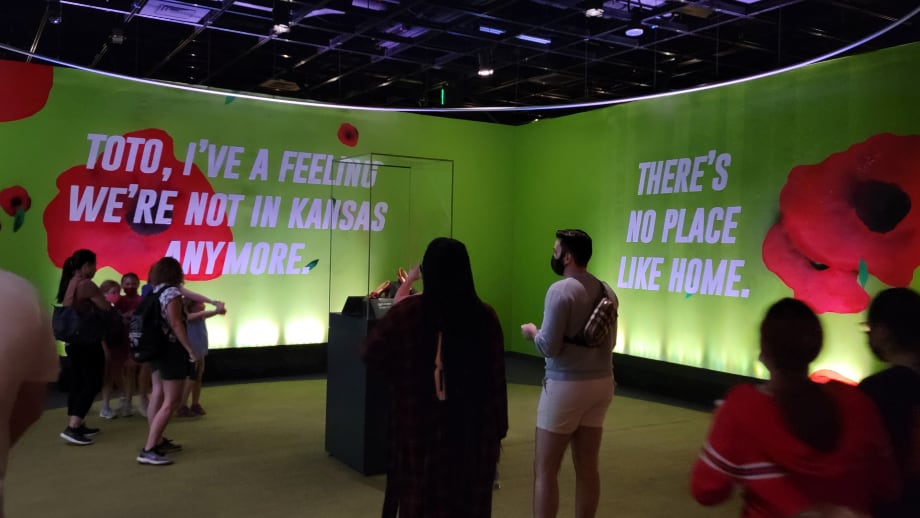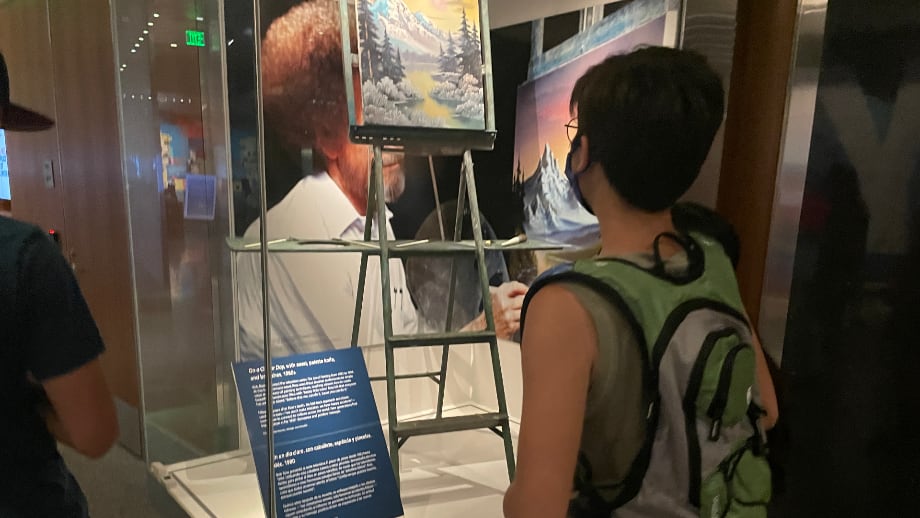 Smithsonian National Air & Space Museum - Udvar-Hazy Center
The next day, we drove out to the Udvar-Hazy Center in Chantilly, Virginia. This is the cream of the crop in terms of air and space museums. Again, it is a free Smithsonian museum. However, there is a $15 parking fee. We spent the entire day here, and it was awesome! We kept finding ourselves saying, "Wow!", "Oh my gosh!", "I can't believe I'm seeing this!" From the SR-71 Blackbird to the B-29 Superfortress "Enola Gay" to the Space Shuttle Discovery, they have it all at Udvar-Hazy. I cannot describe how many planes, helicopters, spacecraft, and artifacts are there. I even called my dad (retired fighter pilot and airline pilot) from the museum to ask him questions and to share my excitement. One additional really cool feature of this museum is the overlook into the restoration hangar, where aircraft of all kinds are being restored for both this museum and the Air & Space Museum that is on the National Mall. In fact, we got a sneak peek at a feature of a new exhibit for the museum on the mall - a Star Wars X-Wing! The whole museum was fantastic and definitely worth spending an entire day.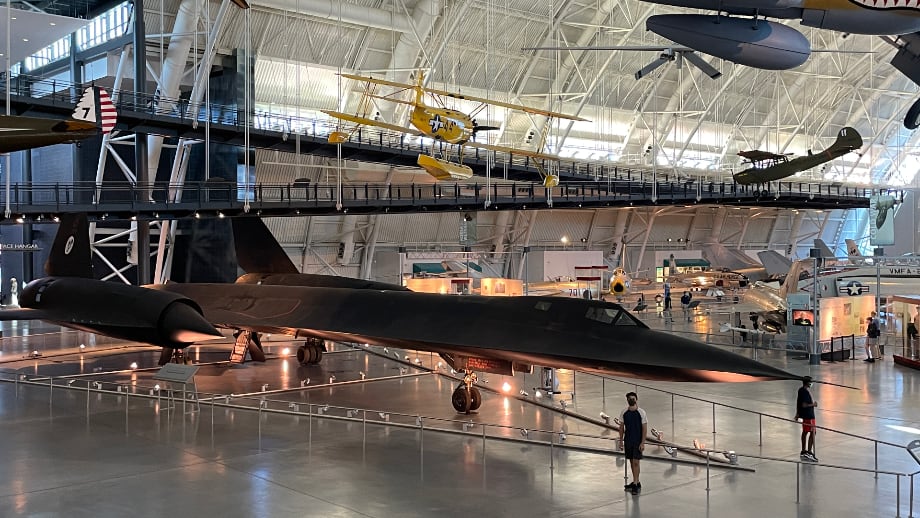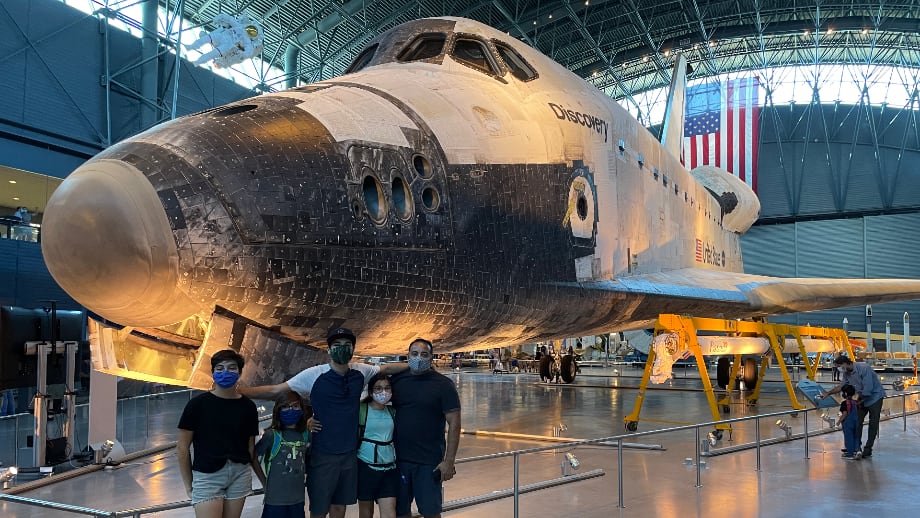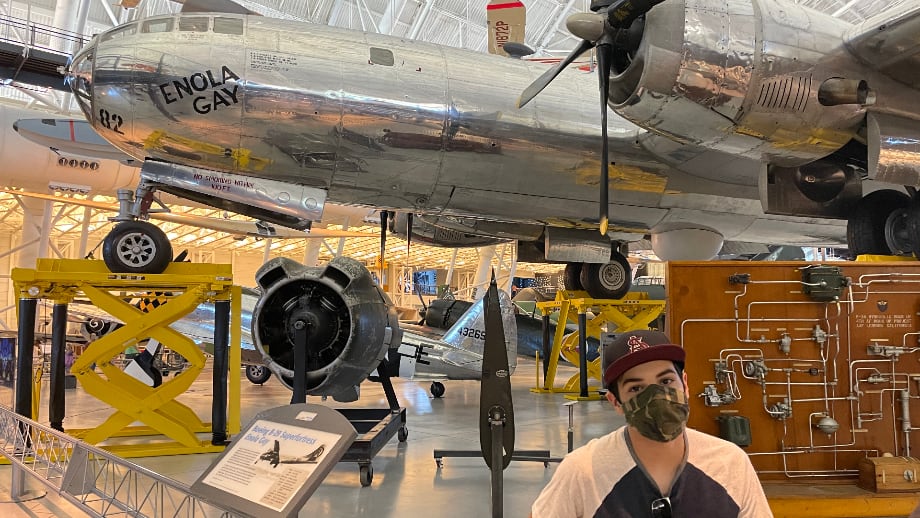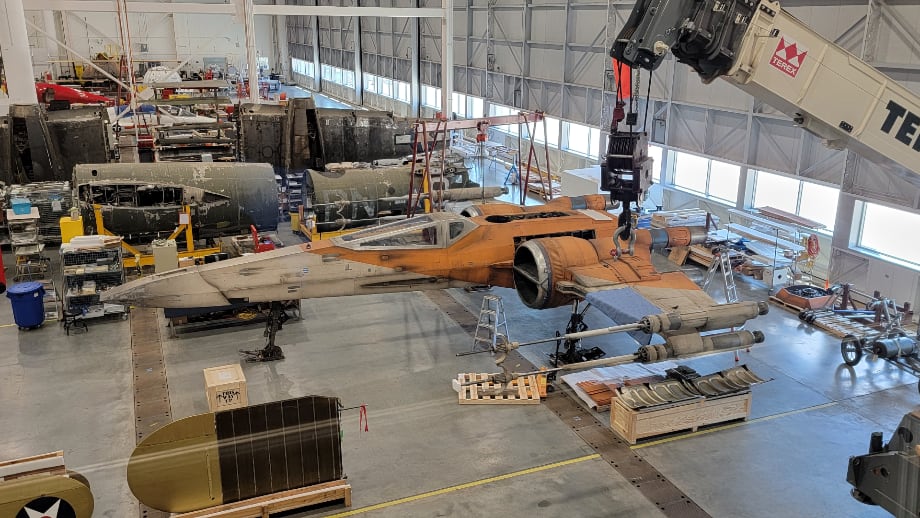 Up In the Washington Monument
Previously during our trip, we had walked around the Washington Monument on the exterior. We really wanted to go up to the top though. This adventure requires a timed ticket ($1 processing fee). You can reserve them up to 30-days out at 10 am each day. Or, like us, you can hope you can snag tickets the day before. Each day at 10 am, a small number of tickets are available online for the following day. If you still don't get those, you can try for same-day tickets available in person at 8:45 am (people line up early for this). We were able to get our six tickets while we were in line to go into the Udvar Hazy Museum. So, the next day, we again took the Metro to the National Mall and waited for our turn to go up to the top of the Washington Monument.
After going through security, we entered the elevator for the 70-second ride 500 feet up to the observation level. Once up at the top, there are windows that look out in each direction. You can see the Capitol building, the Mall, the Lincoln Memorial, Reflecting Pool, Tidal Basin, Jefferson Memorial, Ellipse, and White House. It is an amazing view of the city! The cool thing for us was that while looking north, Belisse said, "Mom, look at all those cars in front of the White House!" Sure enough, they were loading up a motorcade right there on the south lawn. We watched as tiny little figures moved around and eventually the brigade of black SUVs rolled out. Police cars, police motorcycles, many black SUVS, more police, and an ambulance. We watched from high above as they drove away and turned the corner. It was a pretty cool experience. Once done at the top, you go down one floor to a small museum and then head back down on the elevator. Overall, this is a super fun experience!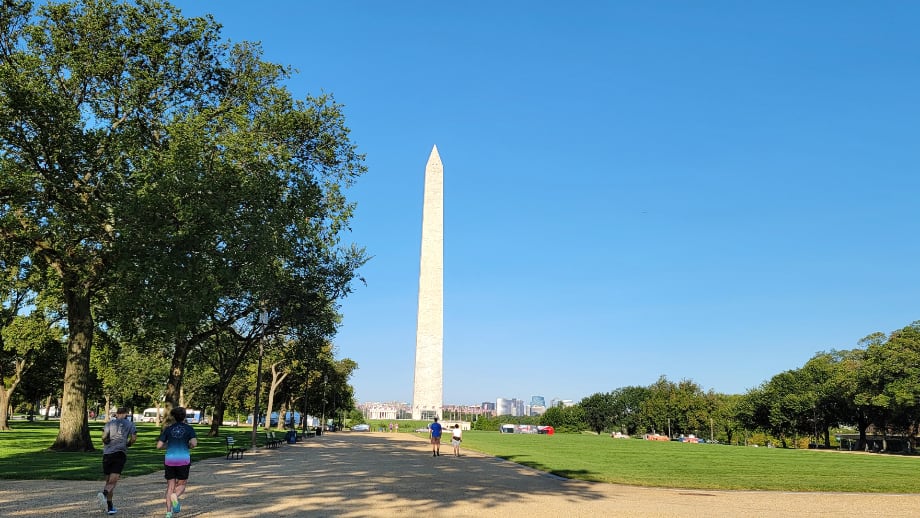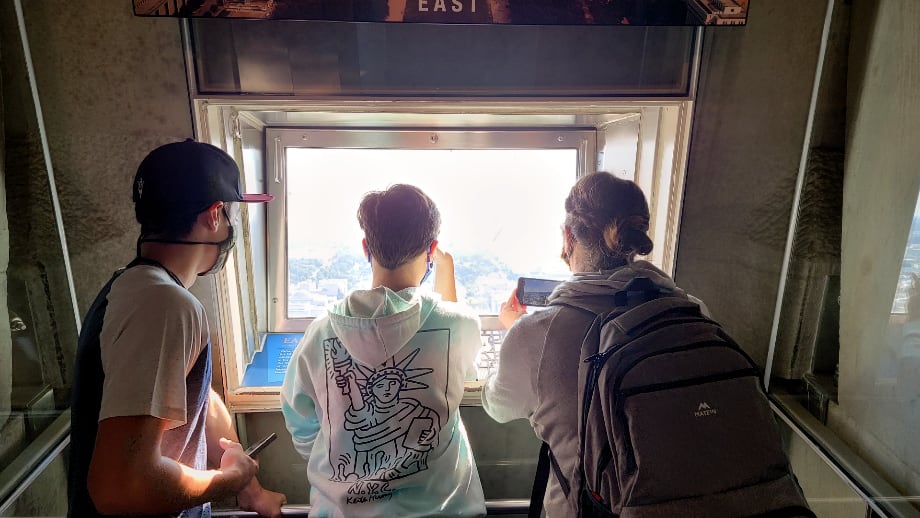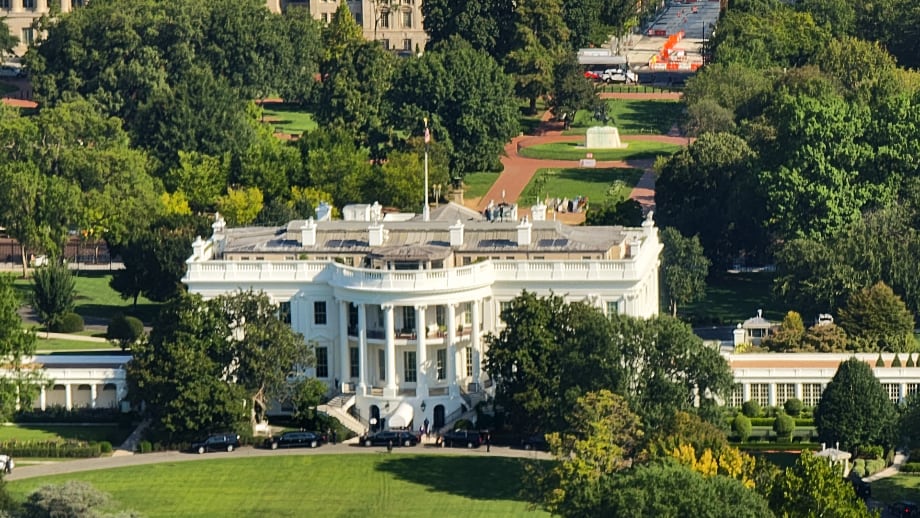 Museum of the Bible
After the Washington Monument, we walked over to the Museum of the Bible, which is just a couple of blocks off the Mall. This is a private museum, unlike most of the Smithsonian museums we had been visiting, so there were admission fees - $20 for adults, $14 for kids 5-17. This was actually a nice change for the kids' pricing, as 90% of places we have visited start charging adult prices at 13 years old.
We spent about half a day here, and we really enjoyed it. We started with the interactive part of the museum on the third floor. There is a "walk-through Nazareth"-type exhibit with living history interpretation. Next was probably the most interesting "exhibit" we experienced. I can't really call it an exhibit, more of an experience. It is a mix of film, immersion, sound and lighting effects, and storytelling as you walk through a narration of several different Bible stories. It was really, really cool! There was also a film about how the church grew out of Jesus' followers. Next, we moved into the artifact part of the museum, which had thousands of pieces of history. It was amazing! There was even a man using an old printing press and showing the kids how it all worked. A large piece of the mission of the museum is Bible translating, so there is a gallery dedicated to showing the languages that the Bible has been translated into around the world, the languages that are in process, and the languages that are still needed. Finally, there was a special exhibition about the Magna Carta, which was very interesting, but to be honest, felt like a strange addition to this particular museum.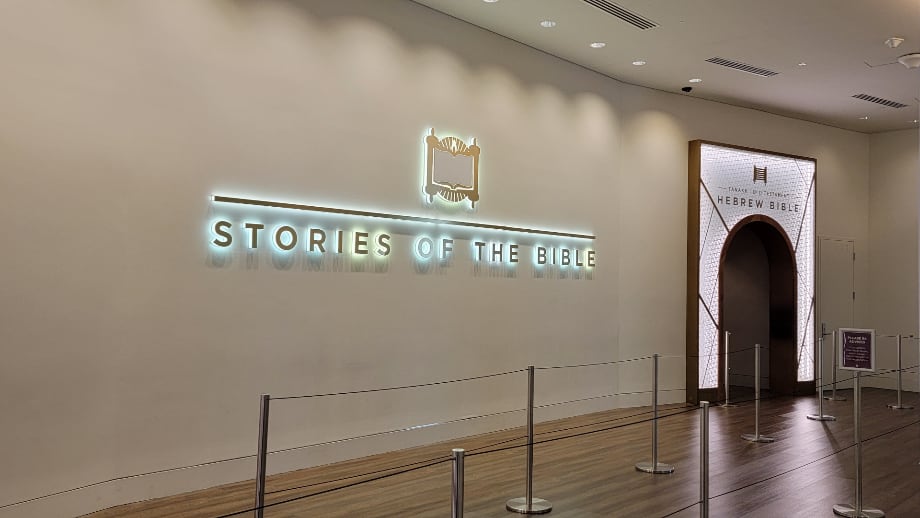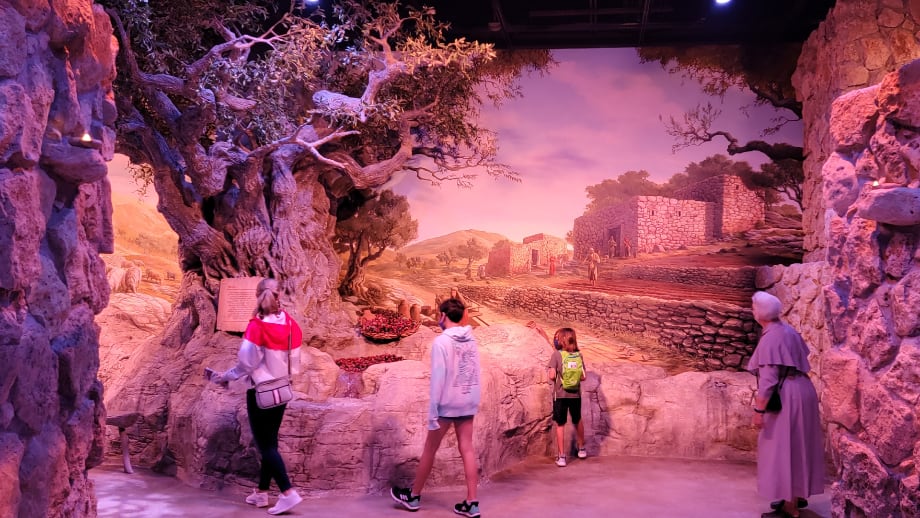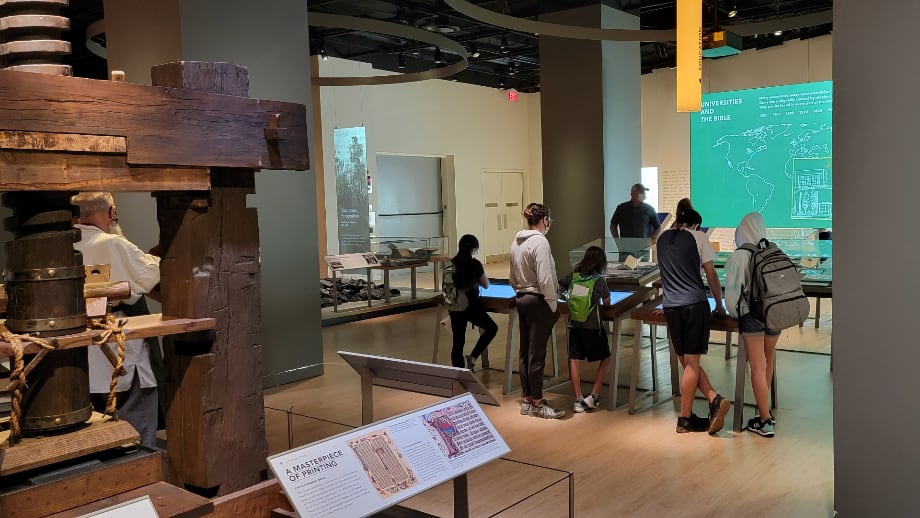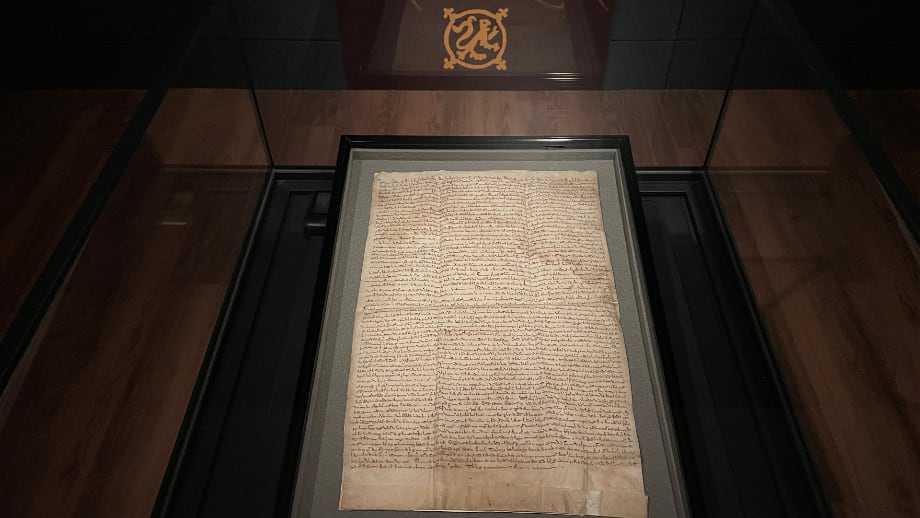 Smithsonian National Air & Space Museum
Not to be confused with the Udvar-Hazy Center, this is the "main" Air & Space Museum that is on the National Mall. On our last day in the city, which happened to be September 11, 2021, we spent a few hours here before heading home to pack up and head out the next day. Like the American History Museum, a large part of the museum was closed for renovations. Some of our favorite things here were finally seeing the real Spirit of St. Louis (after seeing several recreations in other museums), the interactive kids' area teaching about aeronautics, the mock-up Hubble Telescope, and the actual original Wright Flyer. Eight new galleries are opening in October 2022 and timed entry tickets will be required, so plan ahead. I can't wait to go back to explore this museum again once all of the new exhibits are open.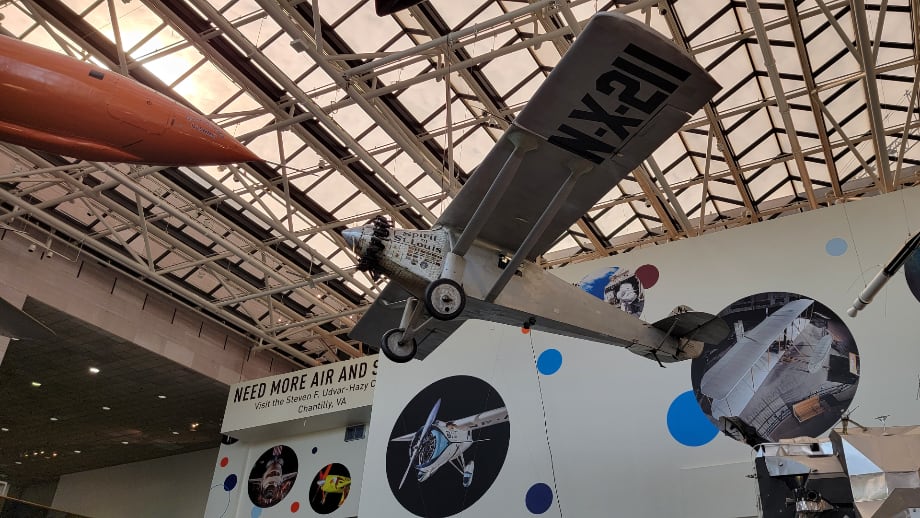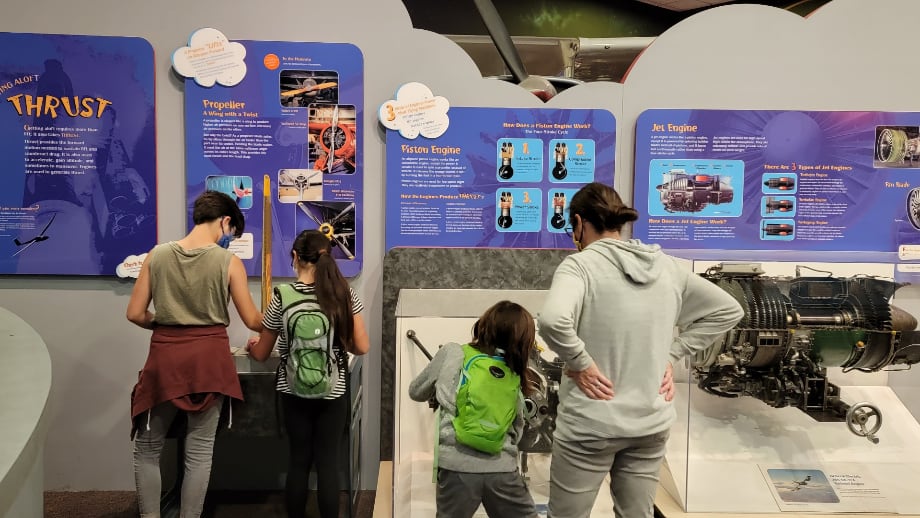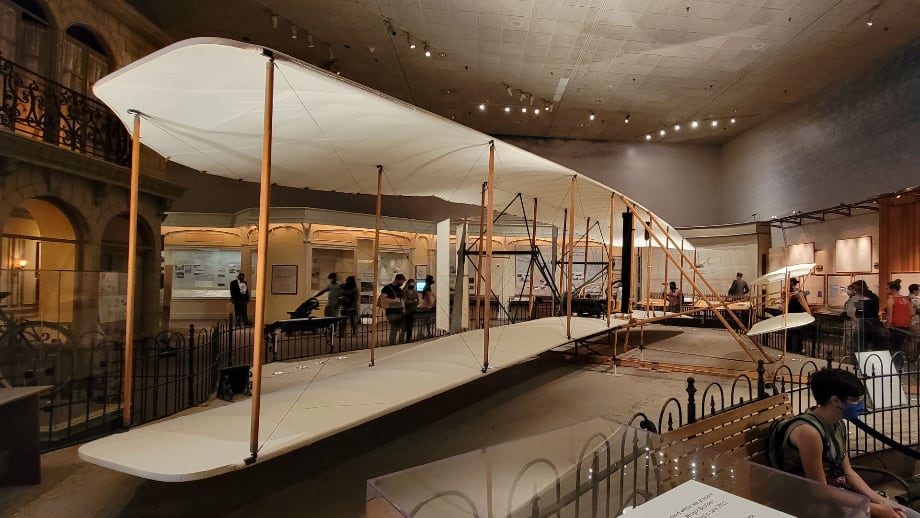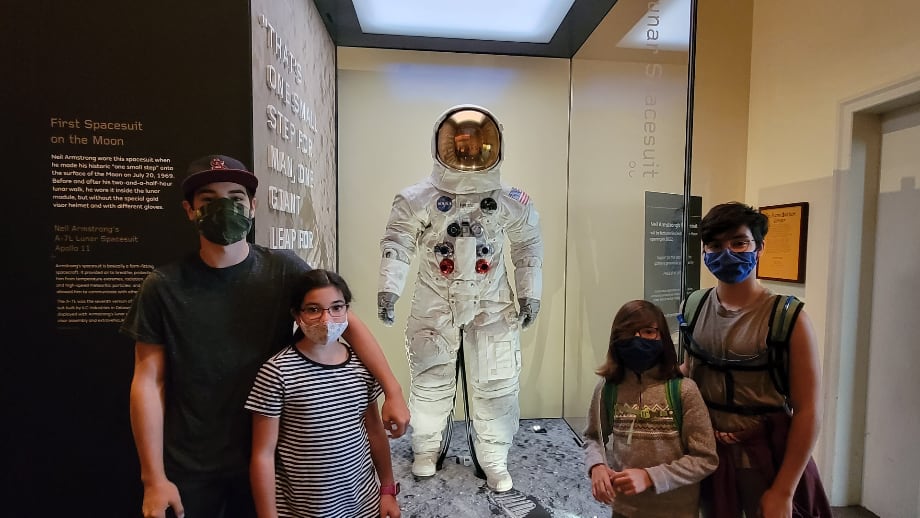 Tips & Tricks
Okay, here are some of the things we learned or things that worked for us that may be helpful.
*The Metrorail (DC subway system) is great and super easy to use. We were able to buy SmarTrip cards preloaded right from our campground. Then, we could simply reload with more money as necessary at a Metro station. We drove from our campground at Cherry Hill and parked our car at the Metro station and took the Metro into the city everytime we actually went to the downtown area.
*The DC Circulator is another awesome public transportation option. It is a bus that just circles around the National Mall with multiple stops all around. This is a great option when your feet are done for the day, or you need to get quickly from one end of the Mall to the other. You can pay exact change or use your SmarTrip card to pay the small fee. We loved this option and used it a couple of times during our visit.
*There are scooters and bikes for rent all over the place. Pick them up in one spot and drop them off somewhere else. We never used them, but they are everywhere and are another great option for getting around.
*Food options other than sit-down restaurants: When you have a full day of "museuming" and "monumenting", you may not want to spend a couple of hours at a sit-down restaurant (or spend the $$$). Let me warn you, though. I would avoid eating at the museums. We tried that twice and it was bad food at crazy, expensive prices. Not worth it at all. For other options, there are a few food trucks on the Mall. Nearby is also L'Enfant Plaza which has some quick places to eat as well. We packed our lunch and just carried it with us most of the days.
*Bring Camelbaks or some other hydration pack. You can bring backpacks with you everywhere you go, and it is nice to have water with you but still be hands free. Hydration packs are not just for hiking. We literally wear our packs everywhere we go - museums, zoos, cities, hiking, wherever we go.
*It goes without saying, but I will say it anyway. Wear the most comfortable walking shoes you have. This is not a town to worry about fashionable footwear. We walked about 60 miles over 9 days. Be comfortable.
*Check museum entrance requirements ahead of time. Many have timed entry tickets. Schedule these 30 days in advance if possible. If not, look to see if they have last minute ticket options.
Final Thoughts
Thanks for sticking with us through our first-timers tour of Washington DC. We really loved it. After traveling for a year now, as we all look back, Washington DC is still on everyone's "favorite places" list. We will definitely be back.
Watch the video:
Click here If you cannot see the video.
Where We Stayed
Cherry Hill Park
https://www.cherryhillpark.com/
Activities
National Museum of African American History and Culture
National Museum of American History
https://americanhistory.si.edu/
National Air & Space Museum - Udvar-Hazy Center
https://airandspace.si.edu/udvar-hazy-center
Washington Monument
https://www.nps.gov/wamo/planyourvisit/fees.htm
Museum of the Bible
https://www.museumofthebible.org/
National Air & Space Museum (on the Mall)