After leaving Washington DC, we drove to Virginia. On our way to the Shenandoah Valley, we stopped for a few hours to tour Manassas National Battlefield Park, the site of the First Battle of Bull Run (and the Second), which was the first major land battle of the Civil War. That afternoon, we drove to our campground in Luray, Virginia where our Shenandoah adventures began. In this post, we share our tour of the Luray Caverns. This place blew our minds! It is so beautiful. Keep reading to see the wonders of this underground world.
Manassas National Battlefield Park
Just 30 minutes outside Washington DC is the battlefield that really began the major warfare of the Civil War, three months after the Confederates fired on Fort Sumter. The mostly untrained Union soldiers thought it was going to be an easy win at Bull Run and the war itself would be over quickly. There is so much to be learned by touring Manassas National Battlefield Park, but our main takeaways were: everyone was wrong about how this day would go, the first civilian casualty of the war was unbelievably sad, and neither side was prepared or had a good strategy. The Confederates walked away as the winners of this battle, which set up our country for four years of bloodshed and destruction. And, the craziest part of the whole thing was that US Senators, women, and children came from Washington DC to watch this battle, sitting on the hills and fields eating picnics like it was a spectator sport. Horrifying!
Okay, now for a few logistics. We were able to park our big bus in the parking lot as this was just a stop between campgrounds.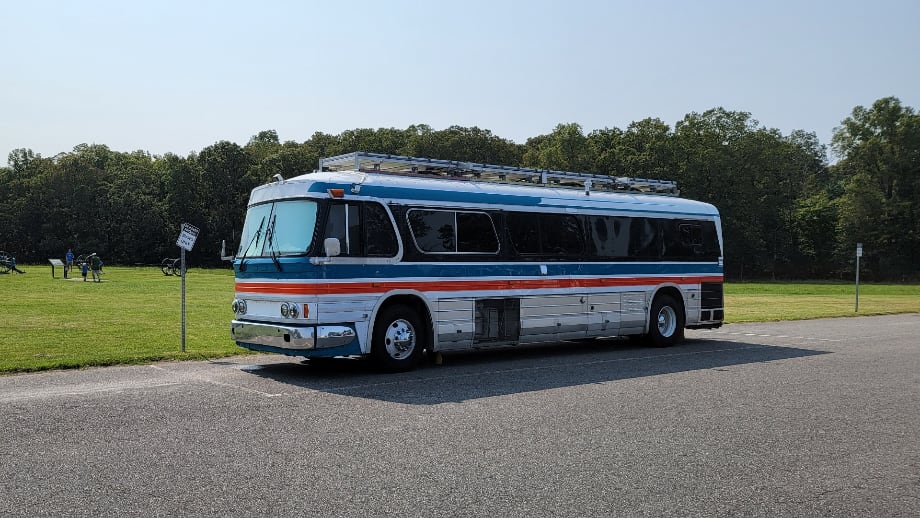 There is a small Visitor Center with a great museum.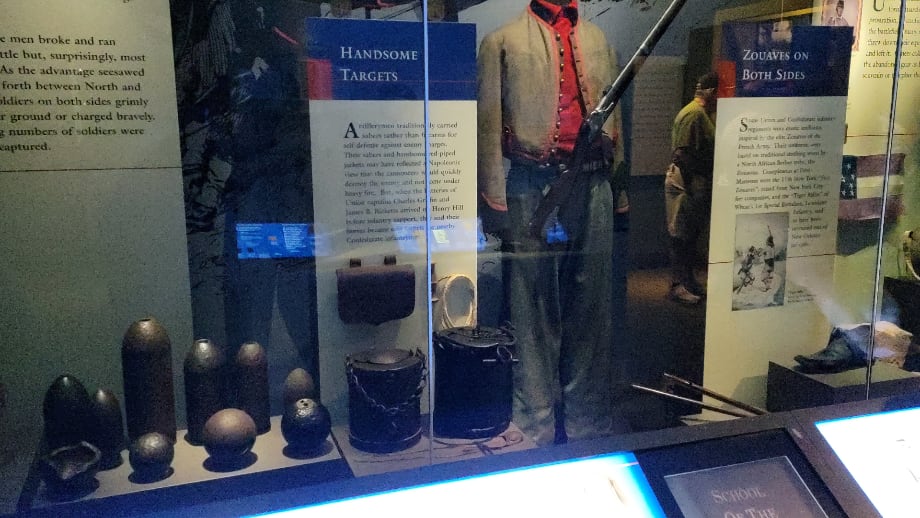 Outside, we walked all around the field where the farmhouse at the center of the battle stands. Signs tell the stories of what was happening in different parts of the battle.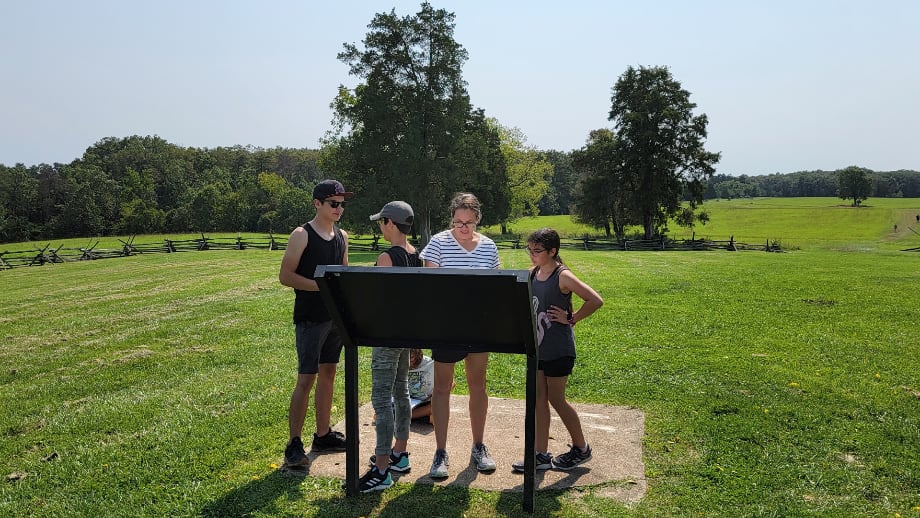 Then, we were able to continue the tour by car. After unhooking our car from the bus, we followed the self-guided tour. As we had learned during our previous tour of the Battle of Gettysburg, these battles did not happen in just one field. They moved from location to location, through farms, through towns, right in the middle of it all. In order to see it all, you have to drive. Different locations are numbered and marked and we were able to follow the map to get to each one. In some places, there were volunteers and Park Rangers to help explain even more of what would have been happening at that location. It was all really interesting, and we certainly learned a lot.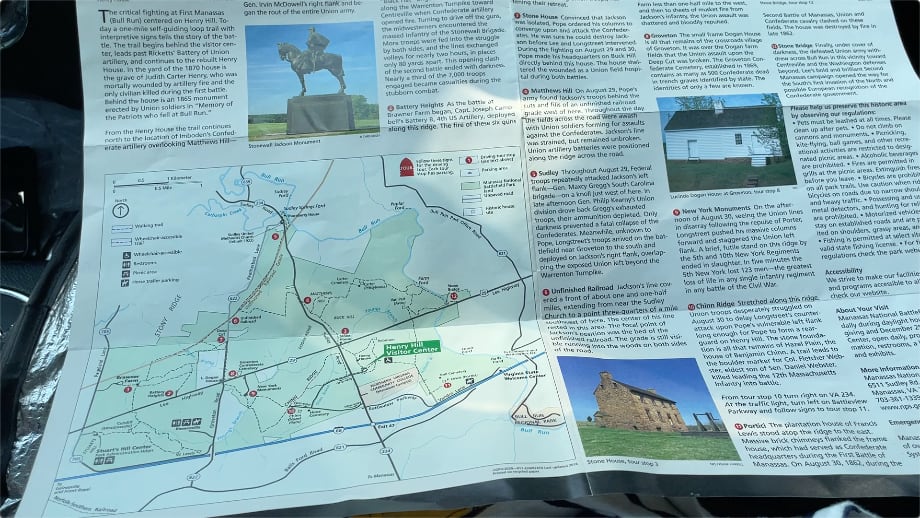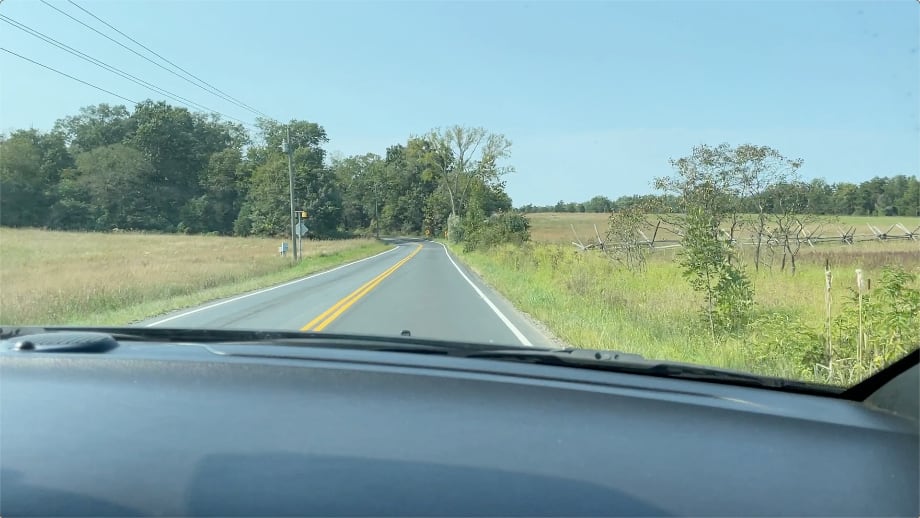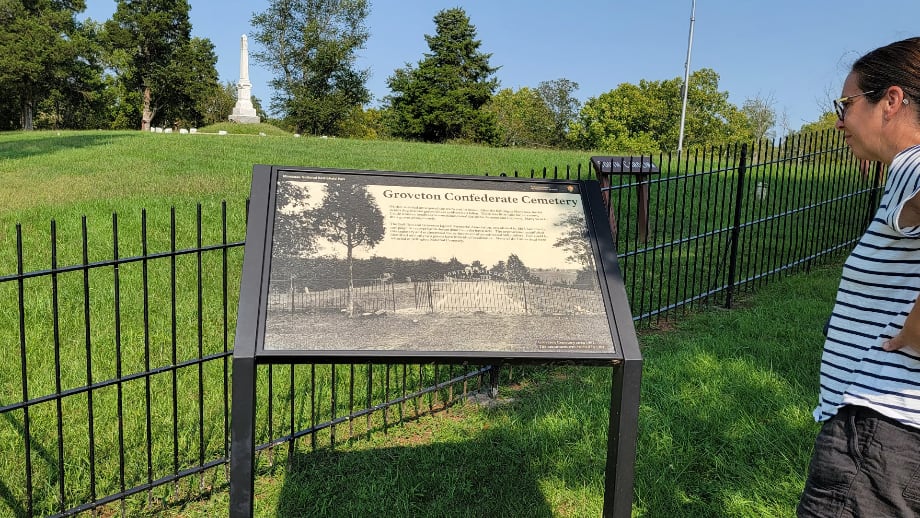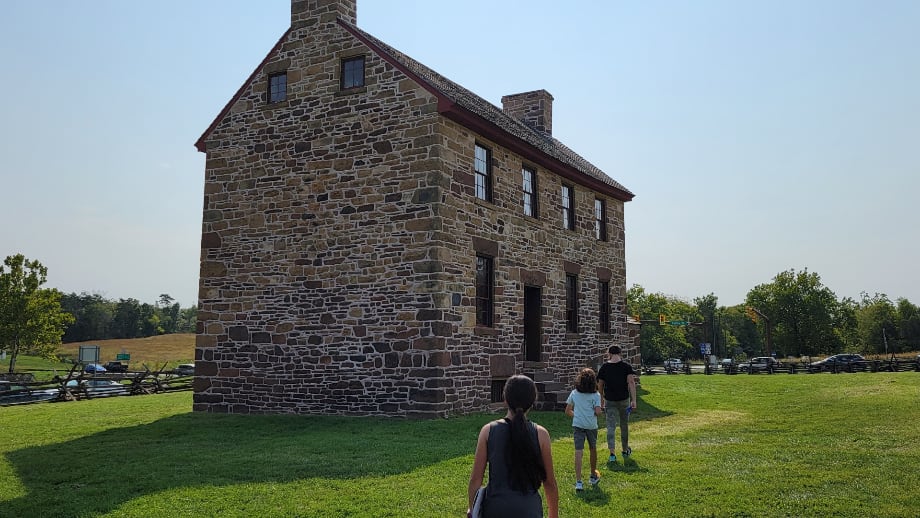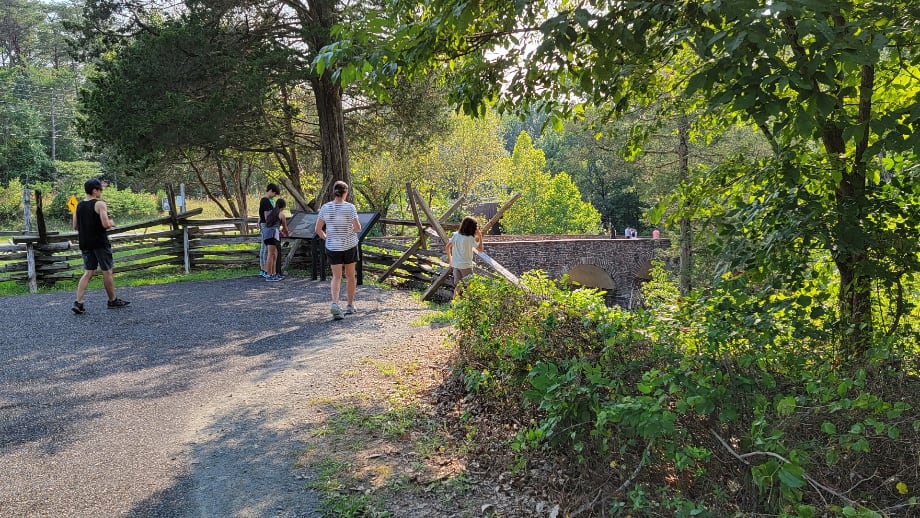 After spending a few hours exploring and learning all about the First Battle of Bull Run, we hooked our car back up to the bus and drove on to our next campground.
Jellystone Park Luray, Virginia
While we would have preferred to stay inside Shenandoah National Park, we were concerned about the lack of cell service, which we need for work and school, inside the park. We wanted to be close to the entrance to the park, so we found Jellystone park in Luray, which is about ten minutes from the National Park gate. It is also about eight minutes from Luray Caverns. While this type of campground - full of bounce pads, water slides, and laser tag - is not necessarily our favorite, it ended up being a great location. When we first arrived, the park was absolutely packed. It turns out that it was the last weekend for the waterpark to be open. It actually closed the day before we got there, but many local families were enjoying their last weekend there of the season. The kids did get to have fun playing on the bounce pad, zip line, gaga ball, and mining sluice.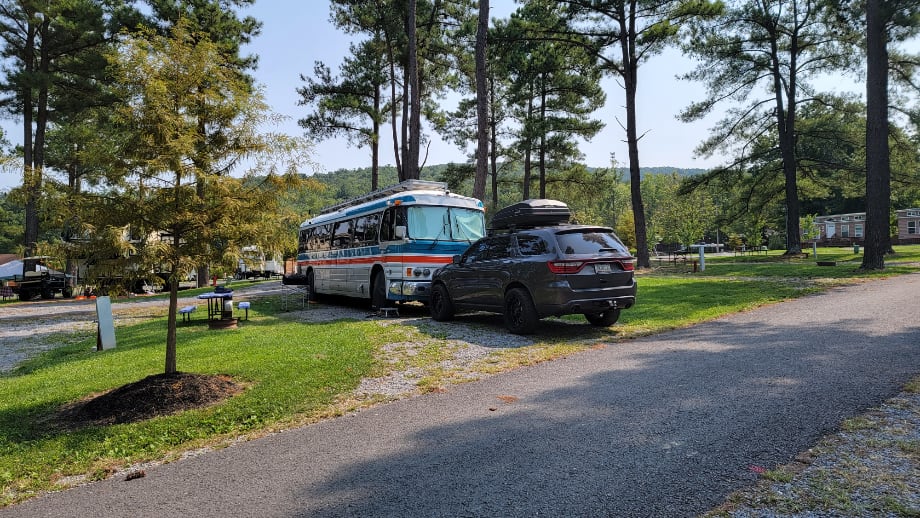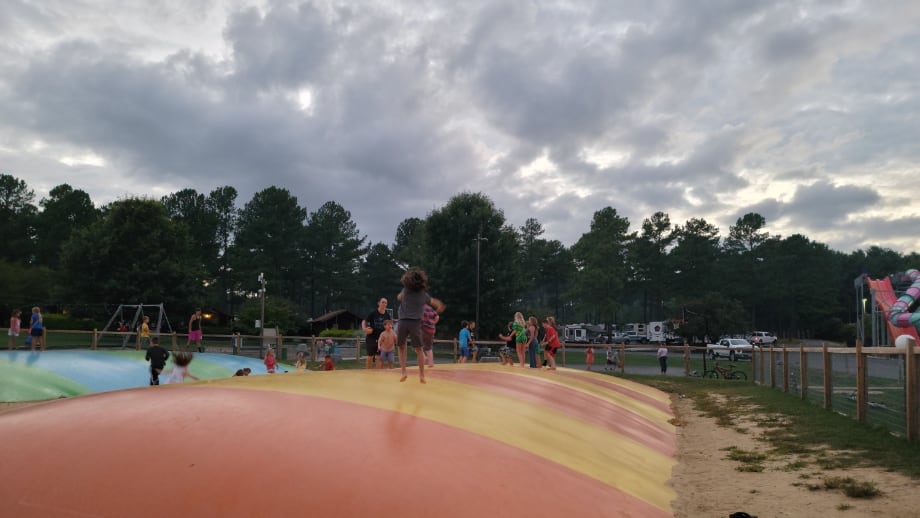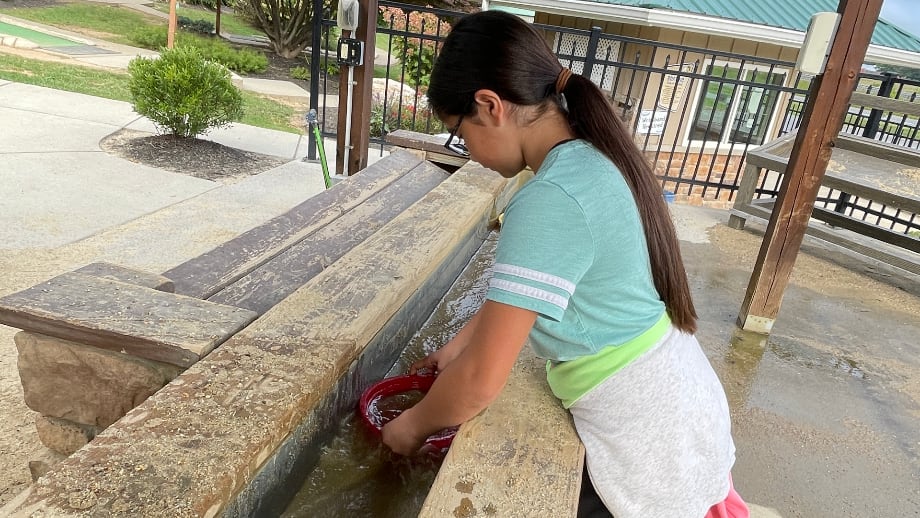 Once the weekend campers left, the campground was eerily quiet. We enjoyed the foggy mountain views and just a couple of sweet neighbors - one who absolutely loves rocks and did a whole mineralogy lesson for our kids. We love RVers. This campground ended up being a perfect base camp for our adventures in Shenandoah National Park and the rest of the Shenandoah Valley.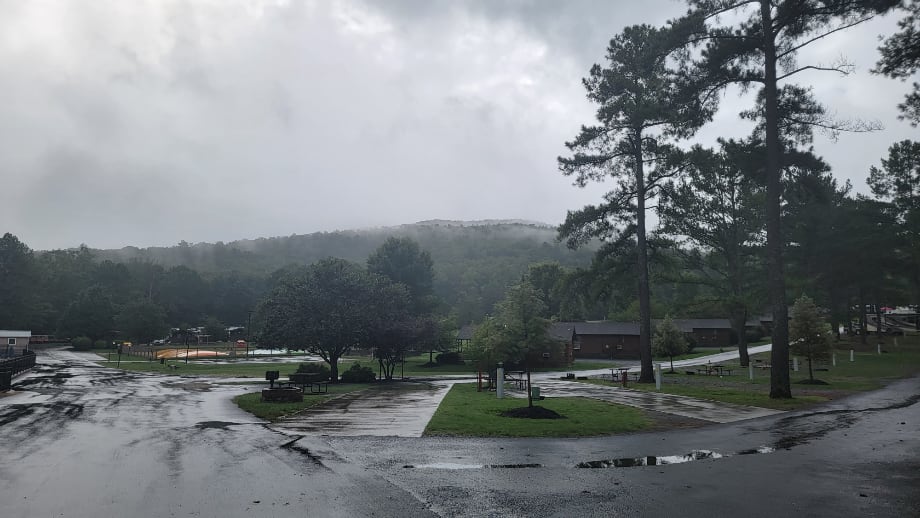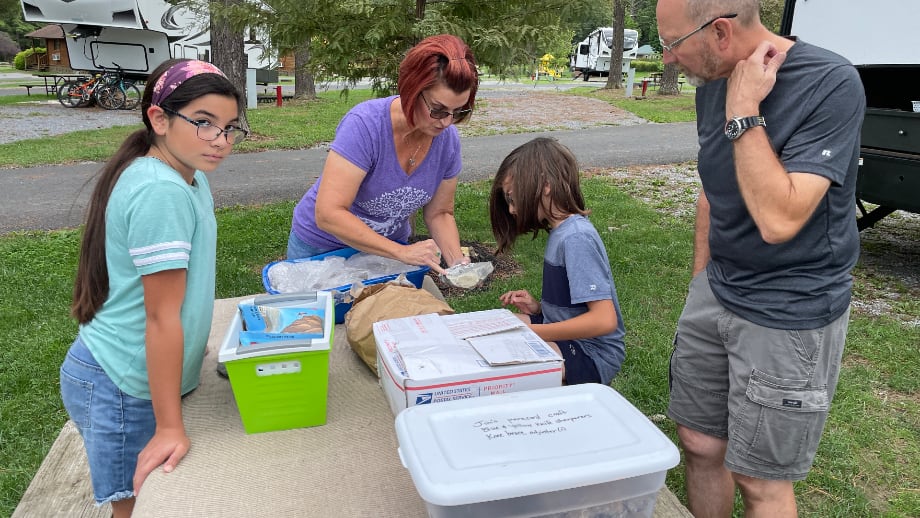 Luray Caverns
When researching all the things we want to do in an area, sometimes we come across a place that we have never heard of before. Then, after we visit it, we think, "Why in the world have we never heard of this place before? It's incredible!" That's exactly how we felt about Luray Caverns. Now, I'm sure those who love caverns know exactly what Luray Caverns is, but for us cave-novices, we had no idea. It's also one of those places that I think to myself, "If we weren't doing this RVing life, we probably would never have come here." Being from Arizona, we maybe would have vacationed to DC or to Philadelphia or to Orlando or places like that. But, I'm pretty sure that Luray, Virginia would not have been on our list for a short vacation. Here I am to tell you that if you are in Virginia or DC or anywhere within driving distance, take a day trip and go to Luray Caverns. It's 100% worth it. Even though I'm writing this post a year later (and we have been to three other caverns since then), I still think it is one of the coolest places we've been.
First off, you should know that these are privately owned, and not part of a State Park or National Park Service. There is an entry fee (totally worth it!). It's also wheelchair and stroller friendly, which is great! And, bring a light jacket - it's always 54F in there year-round.
One of the things that made this place so special (and different from many of the other caverns we have since seen) is the lighting. Truly, the lighting just makes the formations even that much more spectacular. I feel like nothing I write in words will do justice to the amazing calcite formations. So, I'm just going to let the pictures speak for themselves. And, tell you again, put this place on your East Coast travel list!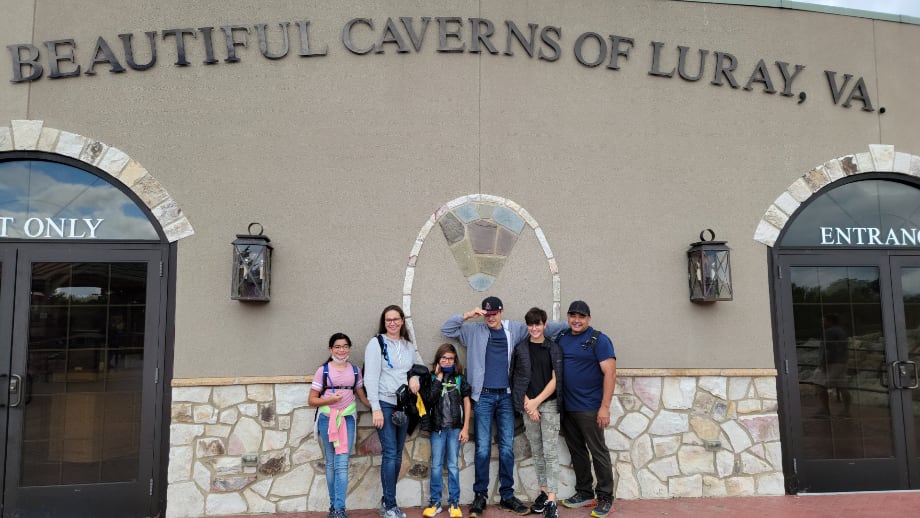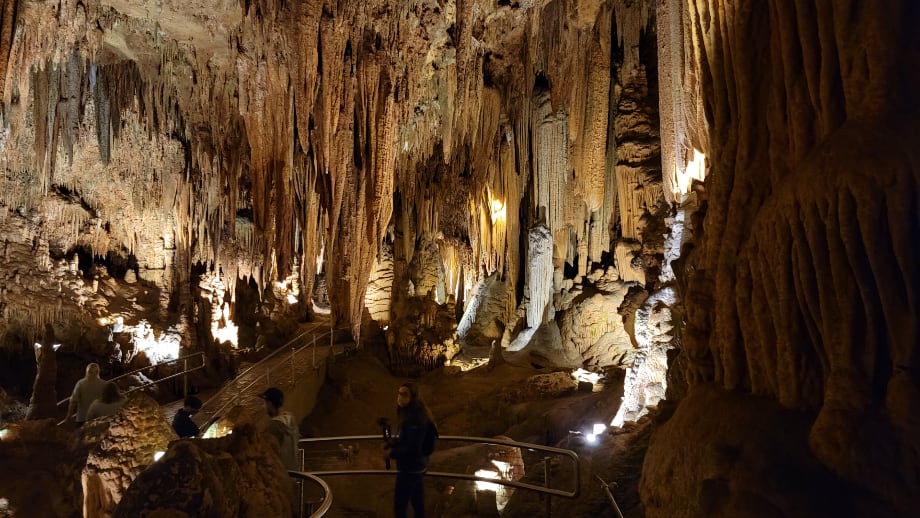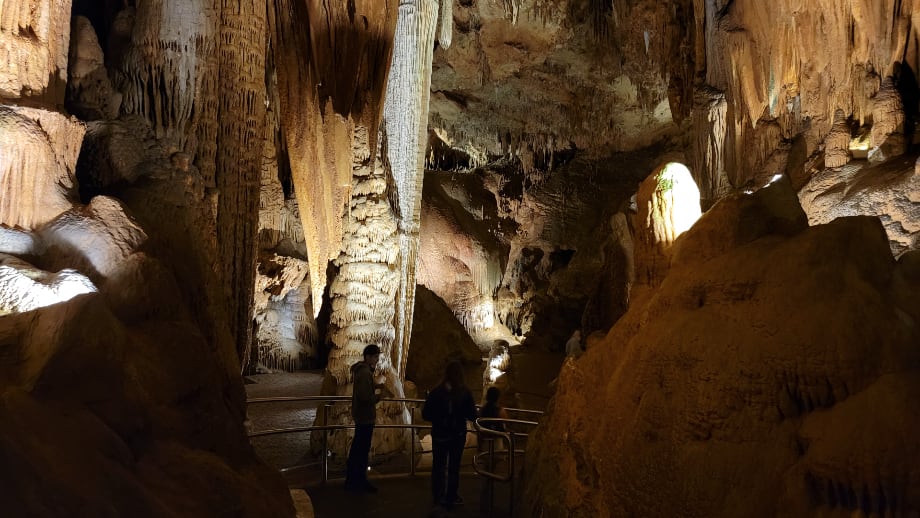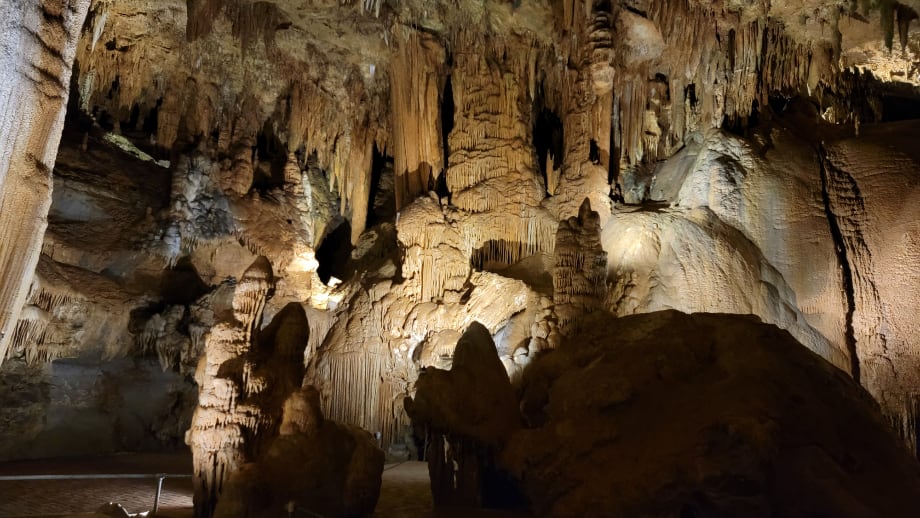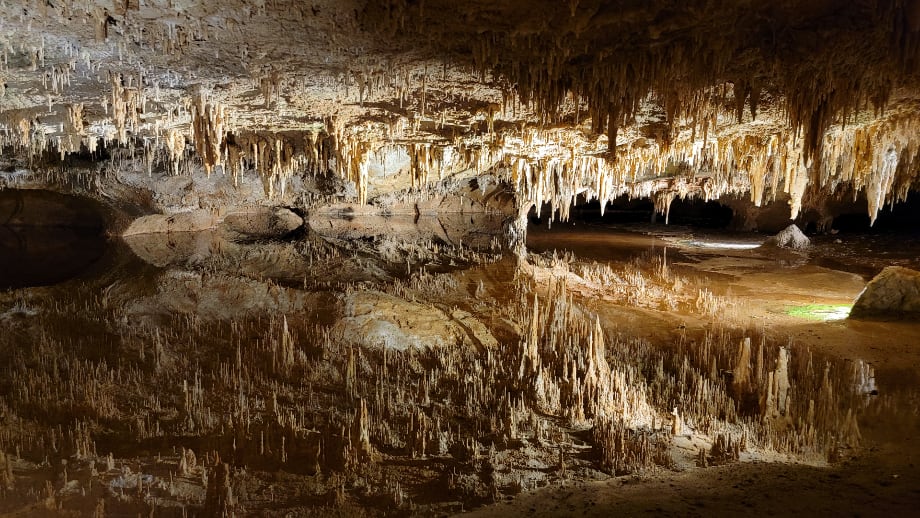 In addition to the Caverns, the admission gets you into a few other attractions next door. There was a really cool little car museum. We loved that!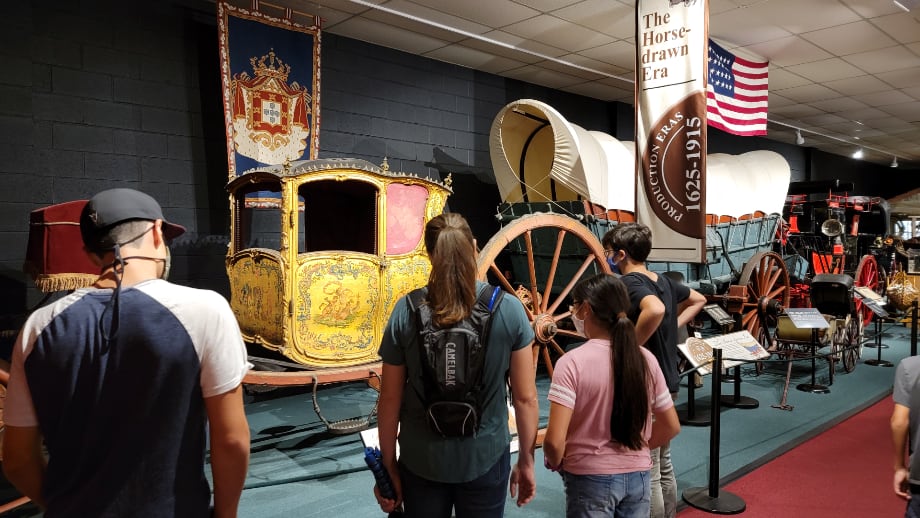 There was a small toy museum showcasing toys from the last 100 years.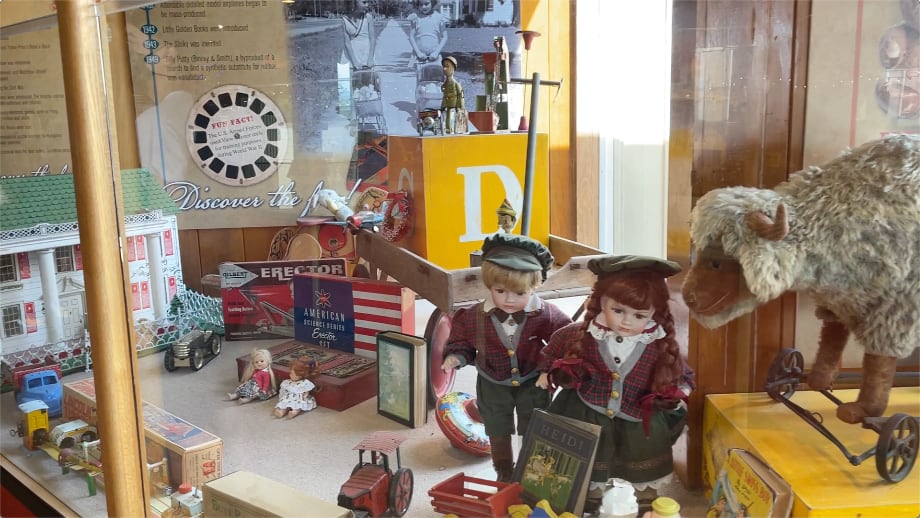 Last, we visited the Shenandoah Heritage Village, which is both a small museum and a village of houses and buildings moved there from around Shenandoah Valley.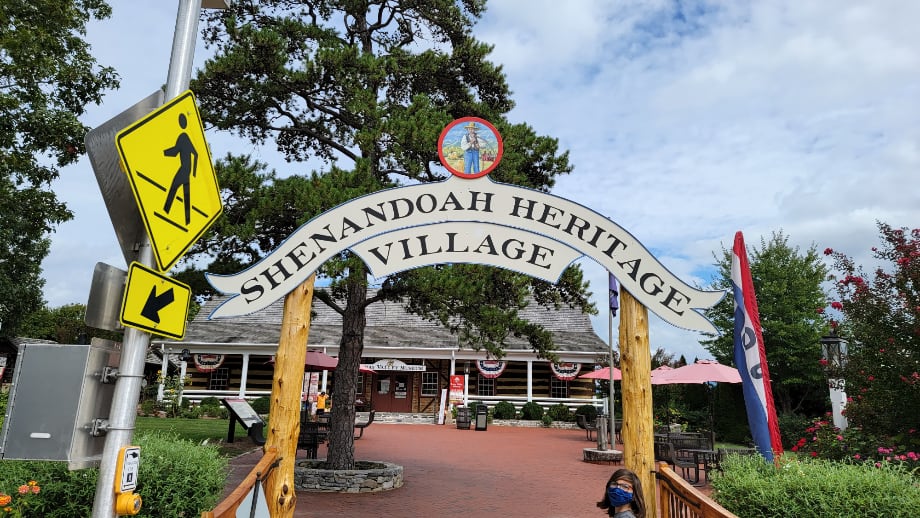 We spent about four hours at the Caverns and the three other attractions. It was a really fun day, and the caverns are etched in all of our memories for good now.
Watch the video:
Click here If you cannot see the video.
Where We Stayed
Jellystone Park Luray
Activities
Manassas National Battlefield Park
https://www.nps.gov/mana/index.htm
Luray Caverns